Whether you made a mistake while recording or you're dealing with a party crasher, there are many reasons why you would want to remove someone from a video. Thankfully, there is now technology that will let you do just that.
You have tens of options for software, apps, and online tools that can get the job done. The best use AI to remove objects and fill in the background for a professional finish.
In this guide, we'll show you how to remove a person from a video using phone apps, desktop software, or online websites. We'll cover the most popular tools for AI video editing, plus share some extra AI tools for photography such as Imagewith.AI's Imagewith.ai Clearoff tool.
How to Remove a Person From a Video With iPhone or Android App
Step 1: Open Anieraser and Upload Video
The first thing you need to do is download the app you want to use. We use Anieraser in this tutorial, which can be found in most app stores.
Once you've opened Anieraser on your iPhone or Android device, click on the Video Object Remover option.
Click Choose Files and navigate to the video that you want to edit. With a free trial, you can only upload a video of up to 1GB.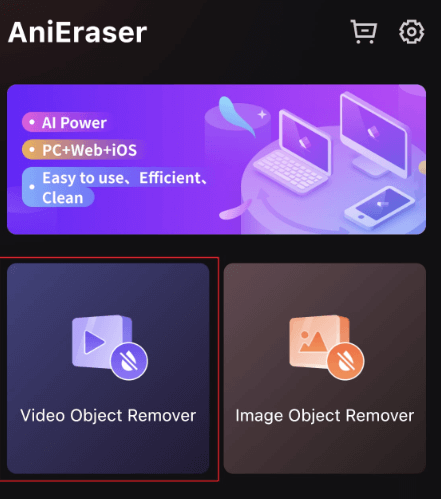 Step 2: Create a Selection
Drag down the square icon to create a selection on-screen. Any foreground objects in this selection will be removed.
You need to maneuver the rectangle over top of whatever you're trying to delete. You can drag the corners of the selection to change its size and shape.
Make sure that you're covering the entire object, including any shadows or reflections. You can slowly scrub through the video using the timeline on the bottom to check.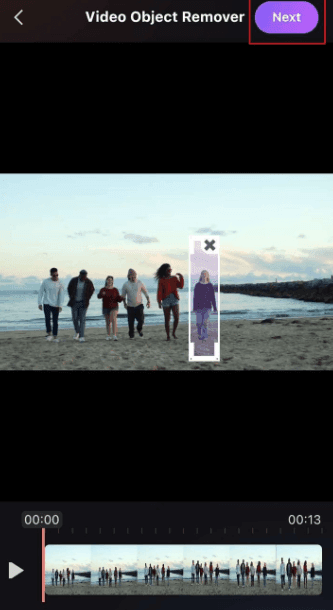 Step 3: Check Results
Tap Next and the AI will remove the object in your selection. Watch through the video again to see if there are any errors or if you missed something.
Dancing people and other moving objects, especially if there is camera movement, are the most likely to slip past the AI.
You can always go back to make more changes to your selection.
Step 4: Download
Press Save Video to Camera Roll to download your newly edited video, now free of the person or object you were trying to remove.
How to Remove a Person From a Video Online
Step 1: Open Anieraser and Upload Video
Start by opening Anieraser online. You do not need to download anything to use Anieraser, but you only can edit one video or photo for free.
You do not need to access a separate software for video editing, since you can do both from the same webpage.
Press Upload and navigate to the video you want to edit. The maximum video size is 1GB.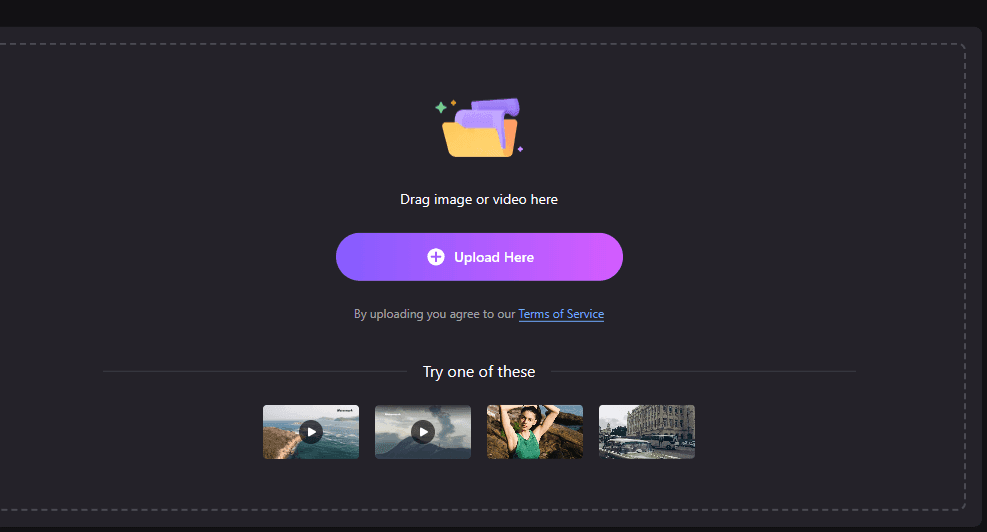 Step 2: Create a Selection
Press Add Area to create a selection around the object or person you want to remove. It will give you a select tool, and everything within the selection will be deleted.
You will need to make sure that you are completely selecting the area around the object. Don't forget to include the shadow or reflection, if there is one.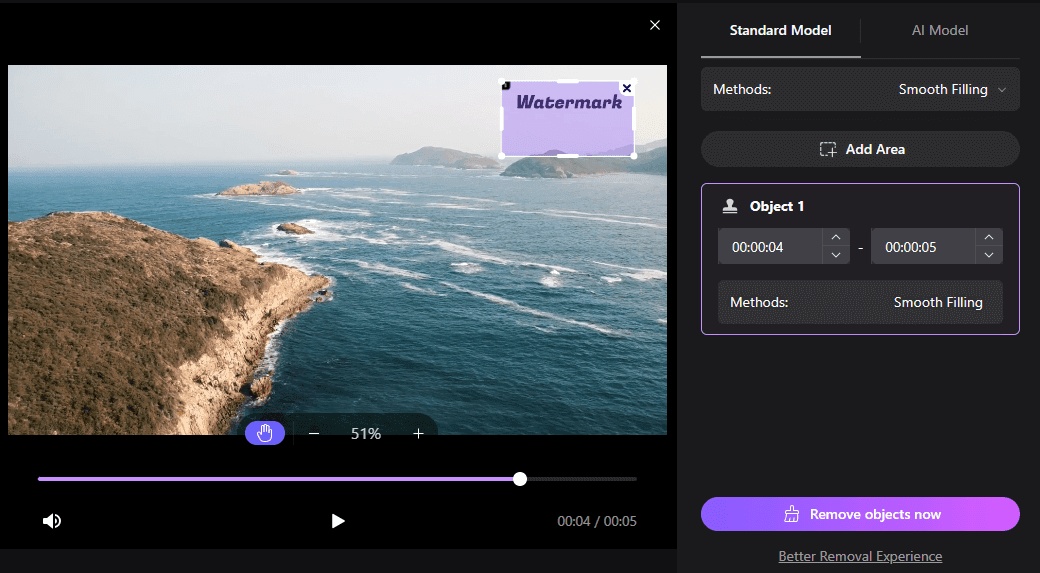 Step 3: Choose Model
There are two models that you can see listed on the right side of the screen. The first is Standard Mode, and the second is AI Mode.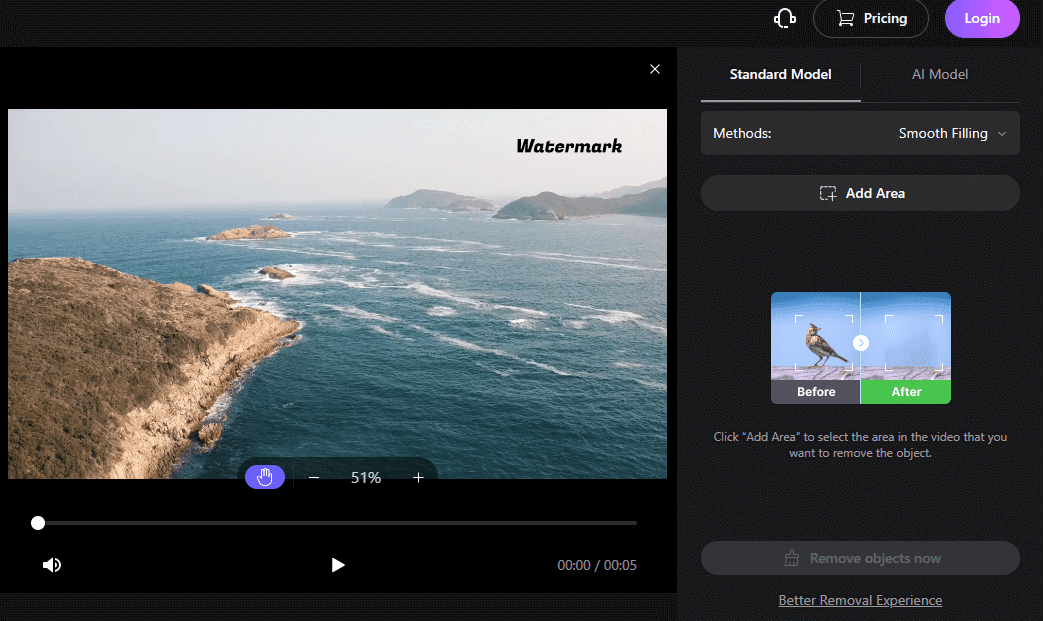 We recommend using AI Mode since it can do everything for you and there are no extra steps. However, it can fail since it is still experimental.
In Standard Mode, you will need to specify a time limit for how long you want Anieraser to remove the object. That means you need to set the time for the full video's length if you want Anieraser to always remove the object.
Step 4: Check Results
Press Remove Objects Now once you've made your choice on model and time limit. Anieraser will remove the person or object, and you can freely check over the results.
It's not uncommon for there to be minor errors, so you can go back and change your selection, mode, or time limit if you run across something.
Step 5: Download
Click Download to save your edited video to your computer, now without whatever object you wanted removed from your video.
How Do You Remove an Object From a Video in iMovie?
If you want to remove an object in iMovie, you will have to block it out by replacing it with something else. This is because iMovie doesn't have a way to cut out a person or object cleanly using AI.
Luckily, the process for removing an object from a video in iMovie by using a replacement object is very straightforward.
Step 1: Open iMovie and Upload Video
Open iMovie on your computer or other device. Then, press File and then Import Media to open the file navigator.
Find the video you want to edit and upload it.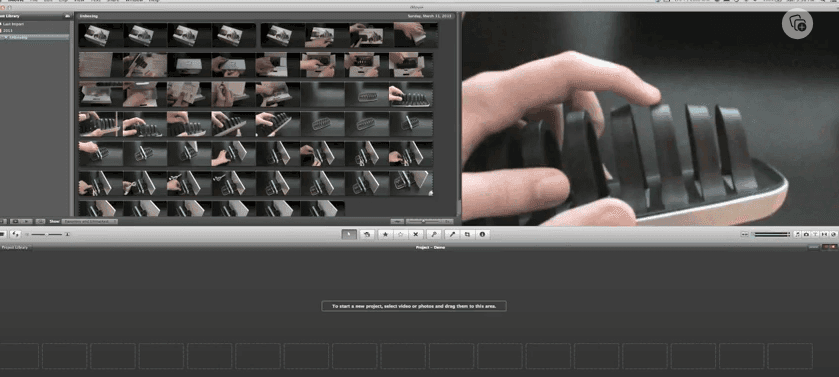 Step 2: Upload an Object to Use for Blocking
You will need to upload another clip or stationary image to use for blocking out the unwanted object. You can find a censor or blur effect online, or you can use an object that makes sense to be in the scene.
For example, you could replace an unwanted labeled or branded object on a table with an unlabeled book.
Press File and then Import Media to find this new image.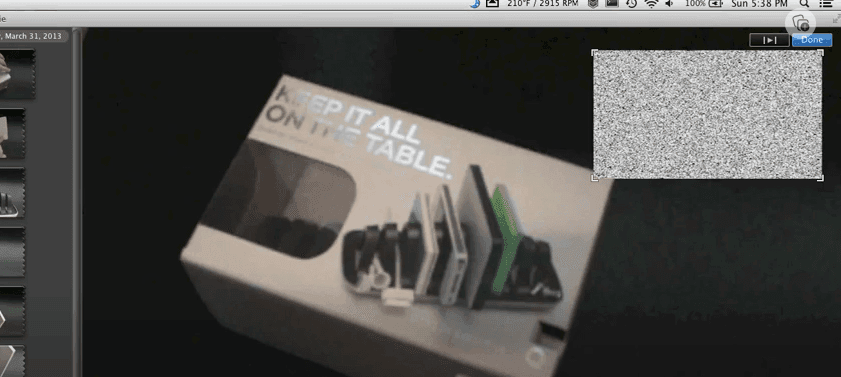 Step 3: Position the Object
Drag the new replacement object around in iMovie so that it covers the unwanted object. You will need to scrub through the timeline to readjust its placement throughout the video.
It might also be helpful to resize the object. You can do this by using the properties menu or by dragging the corners of the new image around.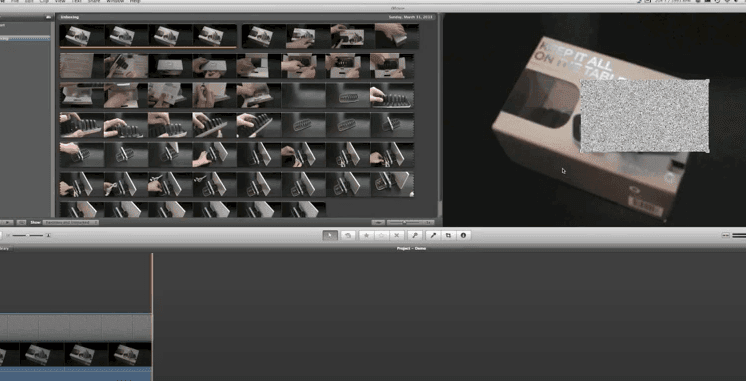 Step 4: Check Results
Replay the video and see how well the unwanted object is covered up or censored. You might want to watch it multiple times while making small adjustments to get it just right.
Step 5: Download
Press the Share icon in the top right to open up the sharing menu. Find the Export Video option and press it to download a playable version of your newly edited iMovie video, without the unwanted object.
How Do You Remove an Object From a Video in After Effects?
Step 1: Open After Effects and Upload Video
Open Adobe After Effects either through the Adobe Suite or directly. Go to File > Import > File to open the file browser on your device.
Navigate to the video you want to edit, and upload it.
Step 2: Create a Mask and Track
You need to create a mask in order to tell After Effects what object you want removed or hidden. To do that, go to Layer > Mask > New Mask.
Select the Pen tool or one of the shape tools to draw a mask around your object. The Pen tool requires a little more finesse, but it's better if your object is an odd shape or is close to other objects.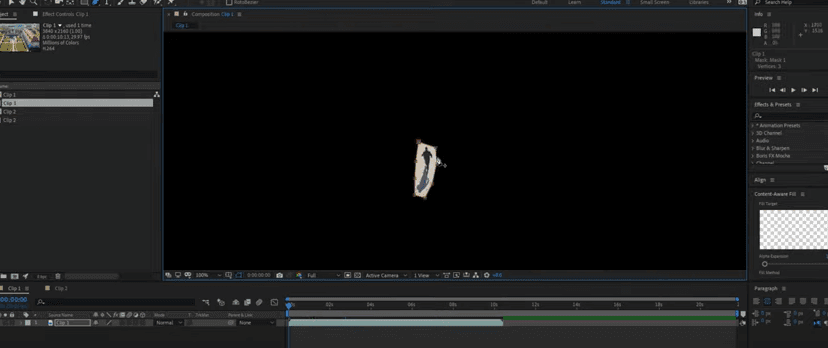 Your mask will act as a selection around the item you want to get rid of. Once you're finished drawing it, use the dropdown to change the mask to Subtract mode.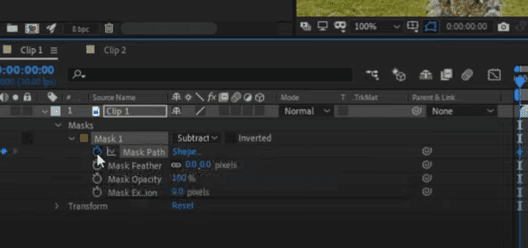 Right click the mask layer and click Track Mask, allowing After Effects to follow the object as it moves around the screen.
Step 3: Use Content Aware Fill
Use Adobe After Effects' Content Aware Fill to fill in the background where the removed object is. This will make your edit seamless.
Go to Windows > Content Aware Fill to open the properties menu for the tool. Enable Light Correction if there are notable light differences throughout the video.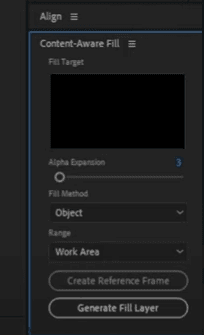 When you're ready, press Generate Fill Layer and wait for After Effects to apply the fill layer.
Step 4: Check Results
Use the timeline to scrub through the video and check the results. You might need to go back and make adjustments to the mask to account for shadows, reflections, or dramatic movements.
Step 5: Download
Once you're finished, you need to save and export your video. Go to Composition and find the option to Add to Adobe Media Encoder Queue.
Select the format and settings you want, and press Render. As soon as the render finishes, you will have a video without the unwanted objects or people.
How Do You Remove an Unwanted Object From a Photo?
Step 1: Go to Imagewith.AI and Upload
Navigate to Imagewith.AI'sImagewith.AI's Clearoff. It's completely online and free to use for the first few times, so there's no downside.
Press upload and find the photo that you want to edit.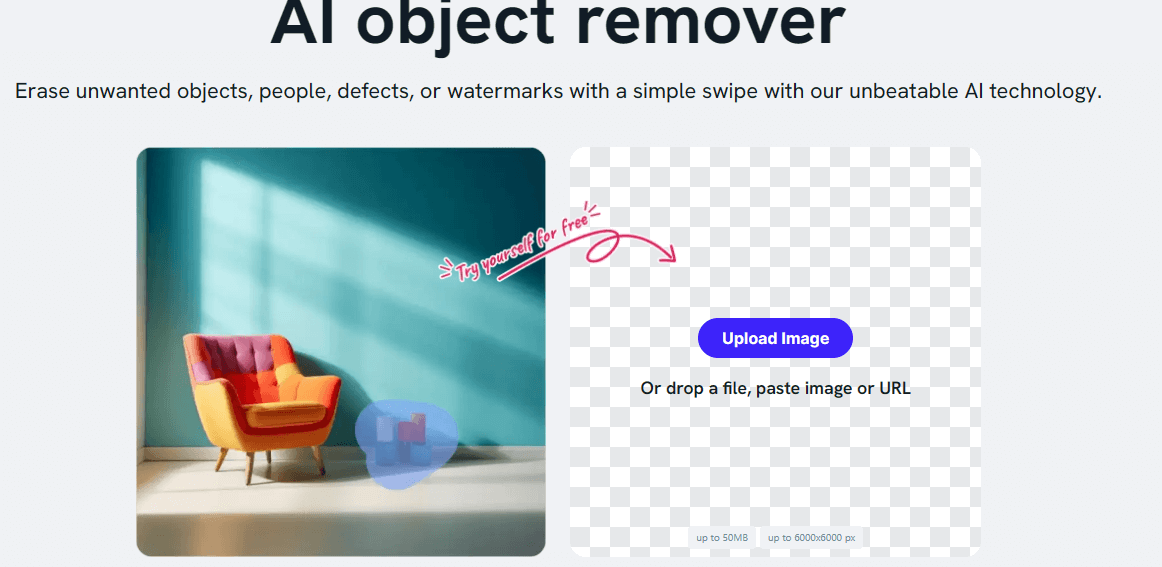 Step 2: Select Object
You can use either Tap or Draw to select the object that you want to remove from the photo. With Tap, simply click on the unwanted object and Imagewith.AI will automatically remove it after a short wait.
Alternatively, you can press Draw and color in the area that you want removed. This mode takes longer, but is more helpful for complicated shapes that are harder for the AI to define.

Step 3: Download
You can take as long as you want and press Revert as many times as needed in order to get the correct result. Once you're finished, simply press Download and you will get a watermark-free version of your photo, without the unwanted object.

Can I Remove Parts of a Video?
You can remove parts of a video either by cropping the video, blocking out the part, or by using AI to remove an object or person entirely. However, you won't be able to remove parts of a video in every case.
If you've gone through our guide and you can't get any of the above options to work, you might need to reconsider your project.
You can only remove parts of a video easily when the background is not complex and neither the object nor the camera is moving around significantly.
For example, a person dancing in a crowd is very difficult to pick out and correctly remove. On top of that, the complicated background of a dancing crowd is nearly impossible for an AI to correctly generate. The resulting video would likely have obvious, glaring issues.
In order to know whether or not it's possible to remove the part of a video that you want to, ask yourself the following questions:
Is the object mostly stationary?
Is the background behind the object simple?
Is the lighting consistent throughout the video?
Is the camera mostly stationary?
If you answered yes to most of those questions, you can probably cut out unwanted parts of your video.
Conclusion
Editing videos and photos can be a headache. If you need tools to quickly edit your images, try Imagewith.AI's full suite of photo editing tools.
You can use Clearoff to get rid of unwanted objects, Outcut to remove backgrounds, or even Overscale to dramatically increase the resolution of your image.