Scribbles on your screenshots can be distracting and unprofessional but don't worry, removing them is easier than you might think. In this guide, we will explore simple techniques to help you erase those unwanted marks, making your screenshots look clean and polished.
What Are Scribbles?
Scribbles, often seen as colorful or messy markings on your pictures, can be a source of frustration. If you're wondering what these markings are and how to get rid of them, you've come to the right place. I will explain the nature of scribbles and provide you with effective methods for their removal.
Methods of Removing Scribbles From Photos?
Scribbles or unwanted markings on your photos can be a nuisance, but the good news is that various methods can effectively remove them. The following are simple methods you can use to remove scribbles.
Using Digital Editing Software
Digital editing software is like a special computer program that helps you change your digital photos. Here is a step-by-step guide: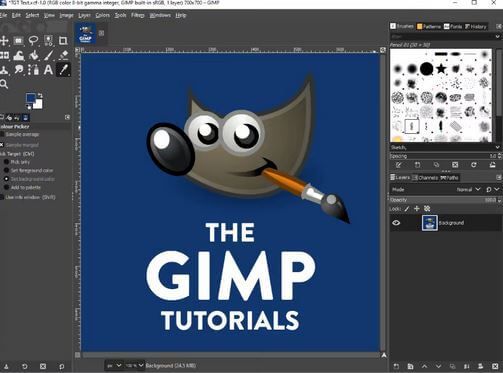 Open the photo editing program on your computer. You can download a free program like GIMP if you don't have one.
Click "Open" or "Import" to choose your photo from your computer.
Find a tool that can help you remove the scribbles. It's often called "Clone Stamp" or "Spot Healing Brush."
Select the "Clone Stamp" or "Spot Healing Brush" tool.
Click on a clean area of the photo (without scribbles) to copy it.
Gently brush over the scribbles with the tool. It will replace the scribbles with a clean area.
Save your edited photo.
Mobile Apps for Removing Scribbles
Mobile apps are like little programs for your phone or tablet that can help you edit your digital photos. The process is as simple as shown below:

Download a photo editing app on your phone or tablet from your app store. Look for apps like "Snapseed" or "Adobe Photoshop Express."
Open the app and choose your photo from your device.
Look for a tool that says "Retouch" or "Heal."
Select the "Retouch" or "Heal" tool.
Tap on the scribbles in your photo, and the app will try to remove them.
Save your edited photo.
Using Simple Online Tools
You can also use free and simple online tools to remove scribbles from your digital photos without downloading software. Here ishow to remove scribbles on a screenshot using Imagewith.AI, an online tool.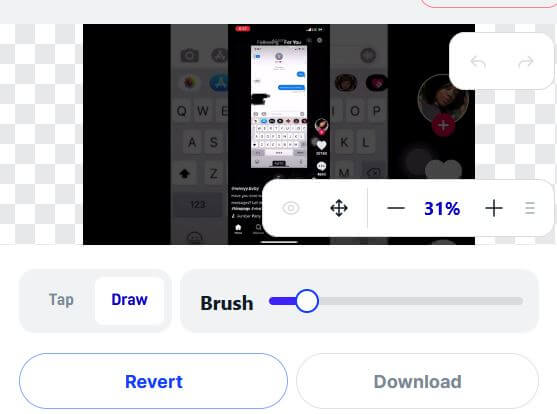 Search your web browser for imagewith.AI, and it will open the site.
After the site opens, you will see different features on its home page. Select "Imagewith.AI Clearoff," then click "Get Started" to begin the process.
Upload your photo to the online tool.
Look for an option to select a brush to draw around the area you want to remove.
Left-click while painting over the scribbles you want to remove. Release the mouse button once done.
Please wait a few moments for the AI tool to finish its work.
Download and save the edited image to your computer once.
Adjusting Brightness and Contrast
Sometimes, scribbles leave behind dark or light marks on a photo. Adjusting brightness and contrast can help reduce their visibility. Follow these steps to adjust your brightness.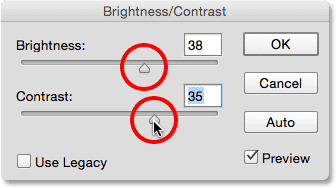 Open your photo in a photo editing program or app.
Find the "Brightness" or "Exposure" tool and the "Contrast" tool.
Increase the brightness and contrast slightly to make the scribbles less noticeable.
Save your edited photo.
What App Removes Scribbles From Photos?
When removing unwanted scribbles from your photos, having the right app can make the process much easier. Read on if you're searching for an application to help clean up your images. We'll explore some of the best apps for removing scribbles and enhancing your pictures.
Snapseed: Snapseed is a user-friendly mobile app with a "Healing" tool that lets you easily remove minor imperfections or scribbles from your photos.
Adobe Photoshop Express: This mobile app by Adobe provides various editing tools, including a "Spot Healing" tool, which can help remove unwanted marks from your photos.
Pixlr: Pixlr is a free and powerful mobile app that offers a "Clone Stamp" tool to remove scribbles or blemishes by copying a clean area of the image over it.
TouchRetouch: TouchRetouch is explicitly designed for removing unwanted objects and blemishes from photos, making it an excellent choice for eliminating scribbles.
AirBrush: While primarily designed for portrait retouching, AirBrush offers tools to erase imperfections, making it helpful in removing scribbles from photos.
Facetune: Facetune is another app mainly intended for portrait enhancement, but it can also be used to remove scribbles or unwanted marks from photos. All the mentioned apps are available on Android and iOS. You can easily download and use them to improve the quality of your photos.
How to Remove Scribbles on a Screenshot iPhone
Removing scribbles from a screenshot using an iPhone is a simple process. Follow these steps to do it using the Photo Retouch app.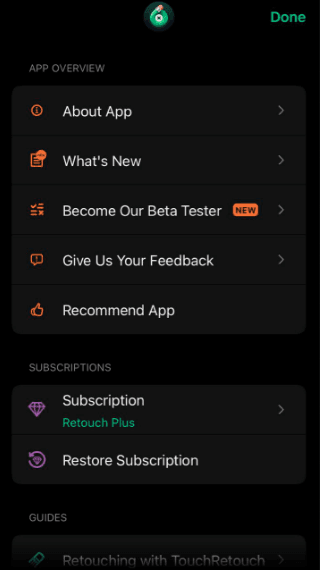 Download the app from the Apple store if you don't have it already installed on your phone.

Choose the screenshot you want to edit from your photos.

Once you have selected the screenshot, tap in "Object Removal". It is on the bottom left of your screen.

You will then see several selection tools. You can either use "Brush" or "Lasso".

You can use the "Brush" to brush over the scribbles you want to remove on your screenshot. The "Lasso" draws around the object you want to remove. Pick appropriately based on your preference.

After selecting the scribbled area you want to remove, you will see a "Go" button on the right.

Tap "Go". Different effects will load. Use "Default" as it is much easier.

Then, tap the tick icon on the bottom of the app.

Save the Edited Screenshot: Once you've removed the scribbles, tap "Save" button and the image will be saved on your device.
What Are Markups?
Markups are notations made on images. They can be helpful in collaboration but may need to be removed at times for a cleaner look. Let's look at the importance of markups in an image.
Clarification and Explanation: Markups can help make things clearer. When someone draws or writes on a picture, they say, "Look at this!" or "This is important!" This helps us understand what's happening in the image.
Highlighting Key Details: Markups can spotlight specific parts of the image.
Sharing Information: Markups help share information. Imagine if you want to show someone a photo of a particular place you visited. You can use markups to point out where you went, what you liked, and what you did.
Making Plans: Markups are used in blueprints or maps to plan things like buildings or travel routes. They help us see how to get from one place to another.
Fixing Mistakes: Sometimes, we make mistakes, and markups can help correct them. Like when you use an eraser to fix a wrong answer, markups can change or improve things in an image.
How Do I Remove Markups From Screenshot?
Markups on a screenshot can clutter the image and make it less professional. Whether you need to share your screenshot with a clean look or want to edit out unnecessary markups, this step-by-step guide will walk you through removing them, making your screenshot more presentable on an iPhone.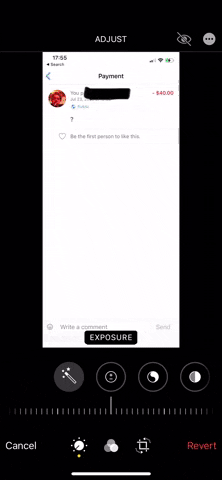 Open the Photos App: Locate the "Photos" app on your iPhone and open it.
Find the Screenshot: Scroll through your photos to locate the screenshot with the markups you want to remove.
Tap the Screenshot: Tap on the screenshot to open it.
Access the Markup Tool: Tap the markup annotations to activate the Markup editor.
Erase the Markups: In the Markup editor, you'll see various tools like pens, shapes, and text. To remove the markups, select the eraser tool. Use your finger or a stylus to erase the markups you want to remove.
Save the Edited Screenshot: After you've erased the markups, tap "Done" in the top-right corner of the screen.
Choose "Save as New Photo": You can save the edited screenshot as a new photo or replace the original one. Select the option that suits your preference.
How Do I Remove Paint From a Screenshot?
Paint stains on screenshots can be an eyesore, but you don't need to start over from scratch. With a few simple tips and tricks, you can quickly remove those unwanted paint marks and restore the visual integrity of your screenshot. This guideline will show you how to do just that using Adobe Photoshop.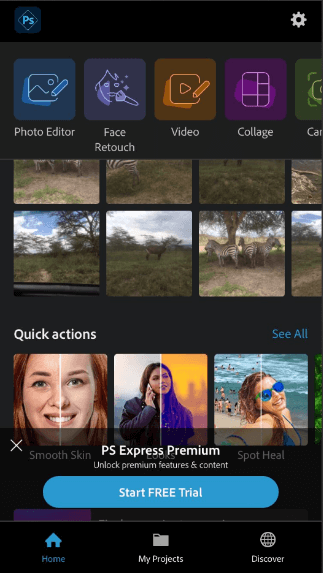 Open the Screenshot: Open Adobe Photoshop on your computer. Go to "File" and select "Open" to open the screenshot with the paint.
Duplicate the Background Layer: Click on the background layer in the Layers panel and select "Duplicate Layer."
Select the Painted Area: Use the selection tool of your choice (e.g., Lasso tool or Magic Wand) to select the area with the paint.
Delete or Fill the Selection: Press the "Delete" key on your keyboard to remove the selected paint. If the area is not filled, you may need to use the "Fill" command. Go to "Edit"> "Fill" and choose "Content-Aware" or "White" as the fill option.
Deselect the Area: Go to "Select"> "Deselect" to remove the selection border.
Save the Edited Screenshot: To save the edited screenshot, go to "File"> "Save As" and choose the desired format.
Conclusion
Removing scribbles from screenshots is a simple process made possible through various techniques. Whether using built-in features on your device or more advanced editing software, removing unwanted marks allows you to present cleaner and more professional images. These methods, ranging from mobile apps to desktop software, offer user-friendly options for individuals of all skill levels. Explore these simple methods and improve the quality of your screenshots.