Whether you're dealing with annoying party crashers or accidentally-photographed personal information, there are many reasons to blur out part of a picture.
Thankfully, there are ways to do it directly on your iPhone for less hassle. In fact, you can even blur the background of a photo without downloading any app.
In this guide, we will discuss how to quickly blur faces, private info, license plates, and anything else on your iPhone. We'll also include an extra guide on completely removing an object or person from a photo using AI.
How to Blur Out Part of a Picture on iPhone
Step 1: Download Blur Photo Editor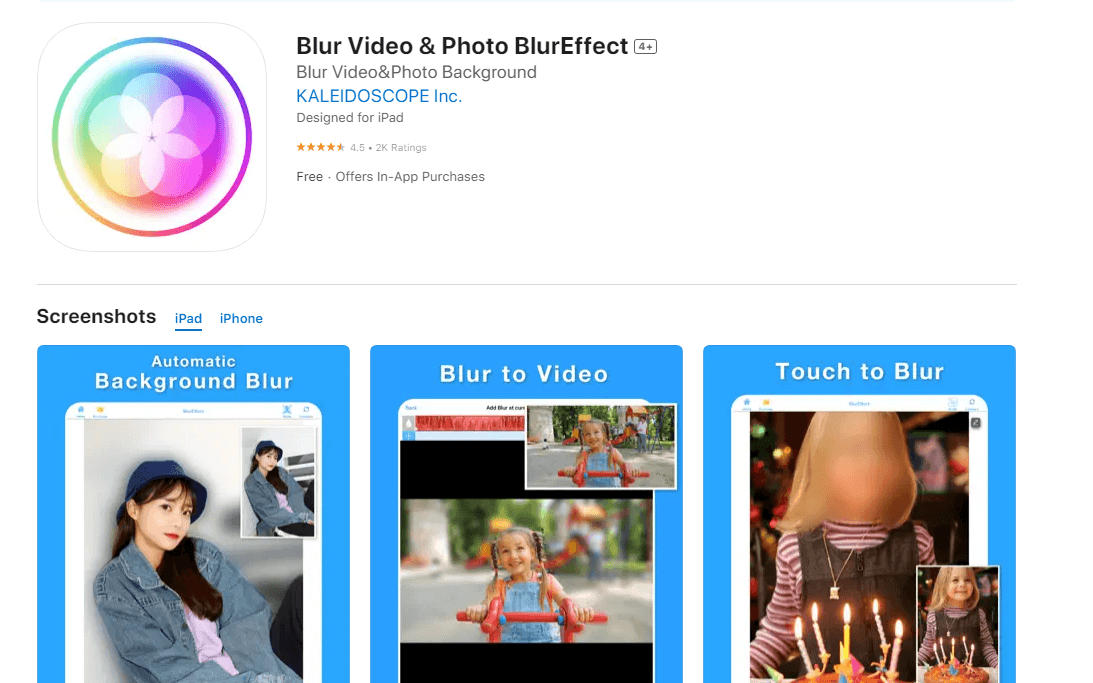 To cleanly blur out parts of a photo without moving it off your phone, the best option is using an app like the Blur Photo Editor or Blur Photo Background.
Pro Tip: To blur part of a picture without using an app, check out the other solutions in this guide.
We suggest using Blur Photo Editor since it's free and works fast. You can download it from the App Store.
Step 2: Go To Blur Editor
Open the Blur Photo Editor and tap the blur editor option. It will be the first choice you have amongst all the other editors.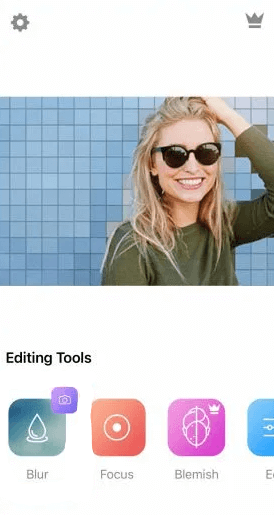 Step 3: Upload Photo
Give Blur Photo Editor access to your photos. You can go to your settings to give access, or simply press Allow when the permission pop-up appears.
Select the photo from your camera roll that you want to apply a blur effect to.
Step 4: Crop As Necessary
Blur Photo Editor gives you the option to crop your photo before you use the blur tool. You might even be able to remove what you want simply by cropping the photo.
However, you won't be forced to crop the photo if you don't want to. Just press Done when you're ready to move on to the next step.
Step 5: Use Blur Tool
Tap the Blur Tool in the bottom left of the screen. Drag your finger over the photo to draw using a blur effect.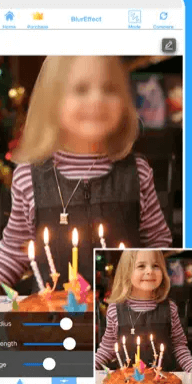 You can cover up as much or as little of the photo as you want.
Pro Tip: If you want most of the photo to have a blur effect, you can use the Invert Tool to blur everything except your Blur Tool selection.
Step 6: Clean Up Your Image
You can use the Undo Button at the top of the screen to remove your last action. Alternatively, you can use the Unblur Tool in the bottom menu to clear the blur effect off wherever you draw.
Clean up your image until you're satisfied with how it looks.
Step 7: Finish And Share Your Image
Press Next when you're ready to save your blur effect. You will have the option to choose a filter, but you don't need to.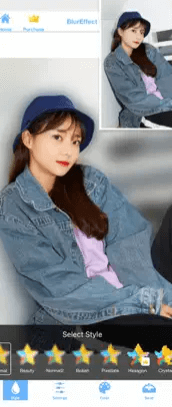 Press the Share button in the top right to save your work to your camera roll. Once pressed, you can also choose to share it on social media or through a chat app directly.
How to Blur the Background of a Photo on iPhone
You can create a background blur effect on a photo using your iPhone without downloading any extra apps. However, you need to have taken the picture in portrait mode or have an iPhone 15 or later.
If you are trying to blur the background of a non-portrait mode photo, you can use the Blur Photo Background app.
Step 1: Open Portrait Mode Photo
Go to the Photos app and open the photo you want to edit. It needs to have been captured using Portrait Mode, unless you have an iPhone 15 or later.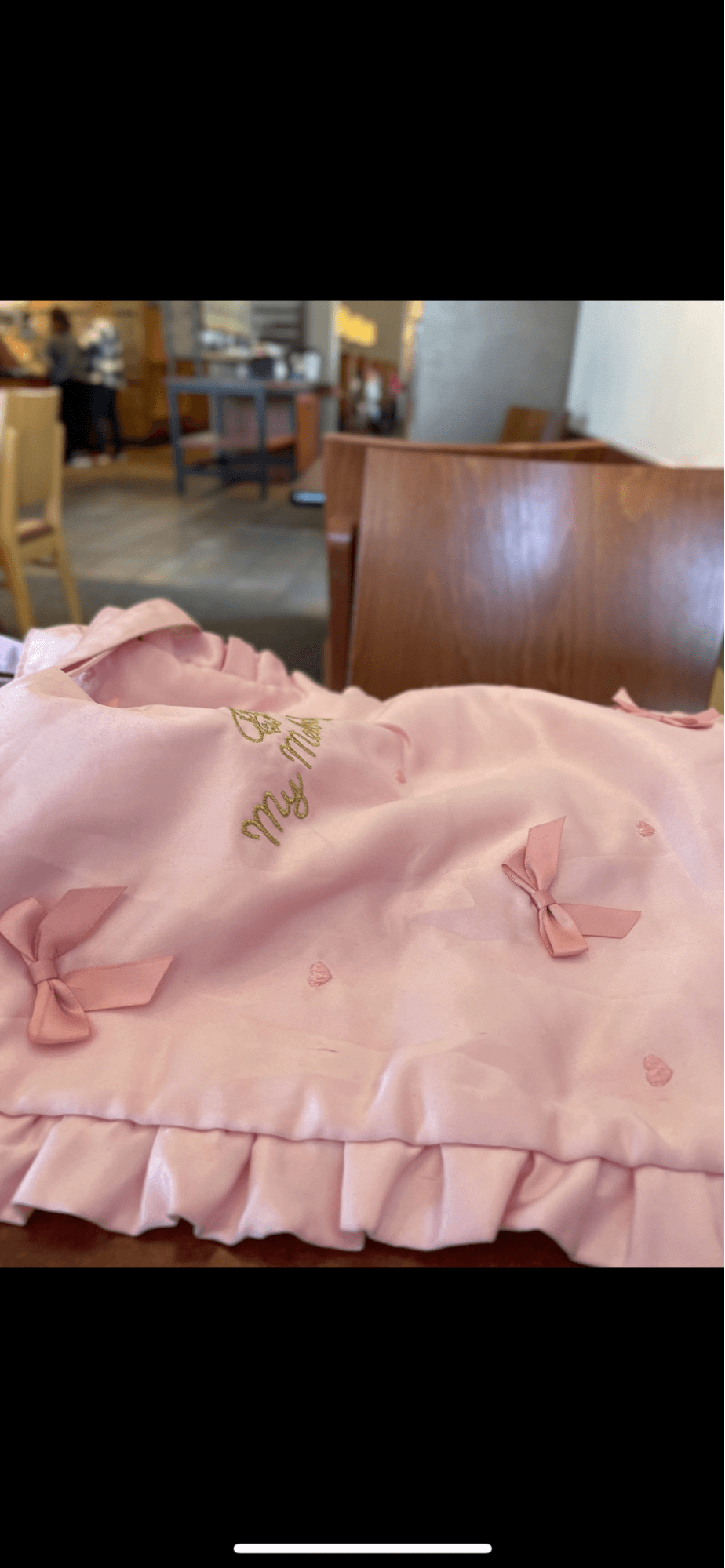 Step 2: Go to Edit Mode
Once you have the photo selected, tap on Edit in the top right corner to enter Edit mode. Make sure that there is a label saying Portrait on the top of the screen in Edit mode.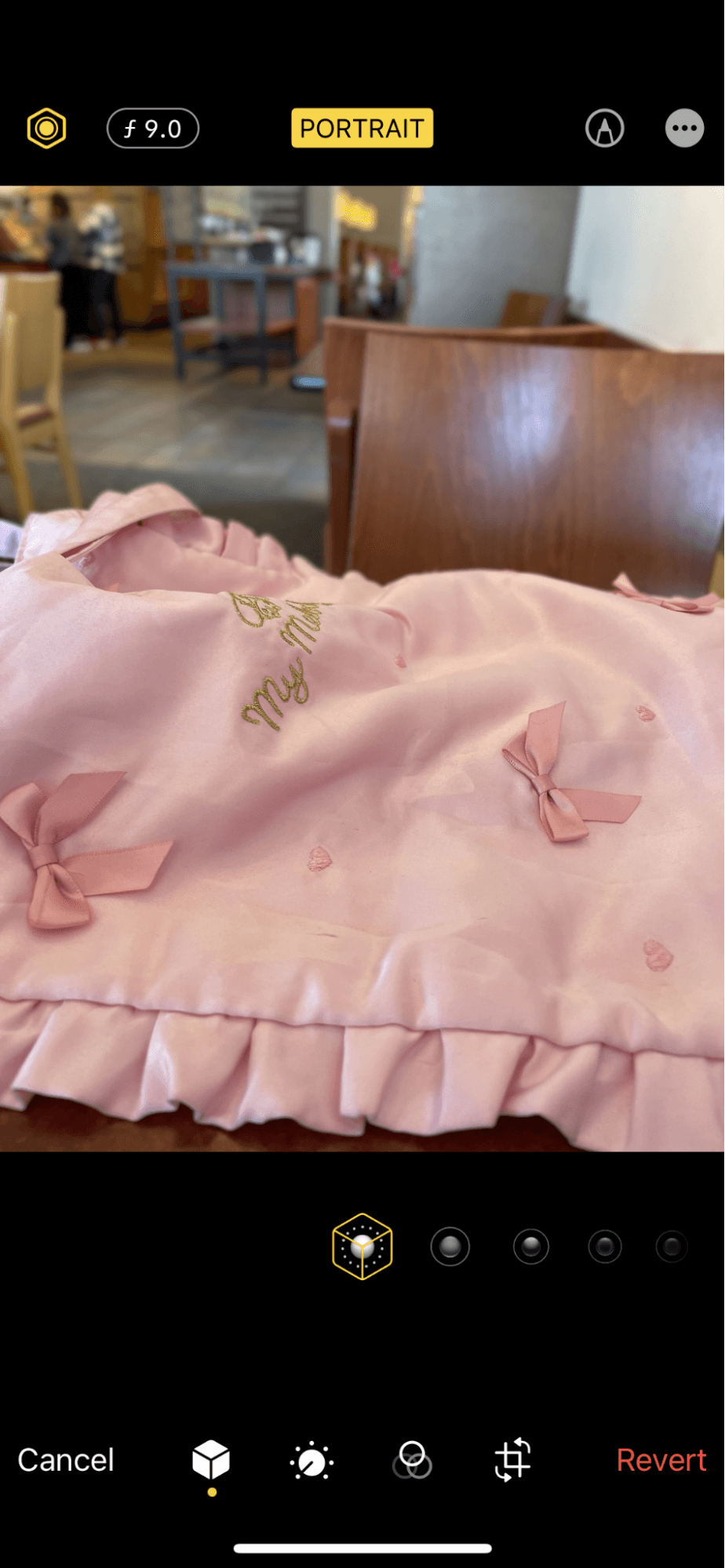 If that label isn't there, it may be impossible to blur the background of the photo.
Step 3: Use Depth Option
Look for the italic f icon in the top left. This lets you control depth so you can blur or unblur the background.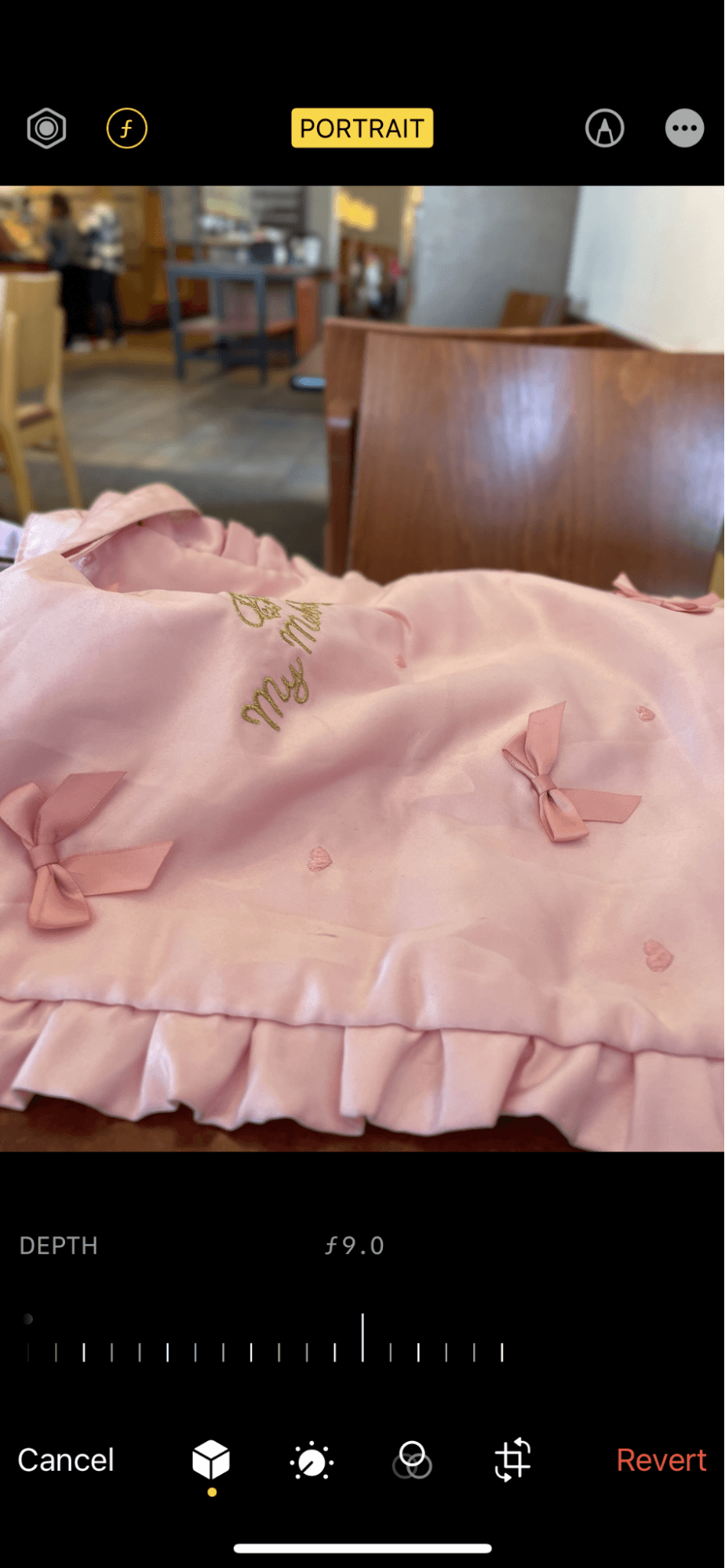 It is technically measured in something called f-stops. All you need to know is that the larger the f number, the less background blur will exist. The opposite also applies: a smaller f number means the background will be more blurred.
Step 4: Adjust Background Blur Using Slider
Use the slider to reach the desired amount of background blur. It can be helpful to push the slider to the furthest ends so you can see the full available range.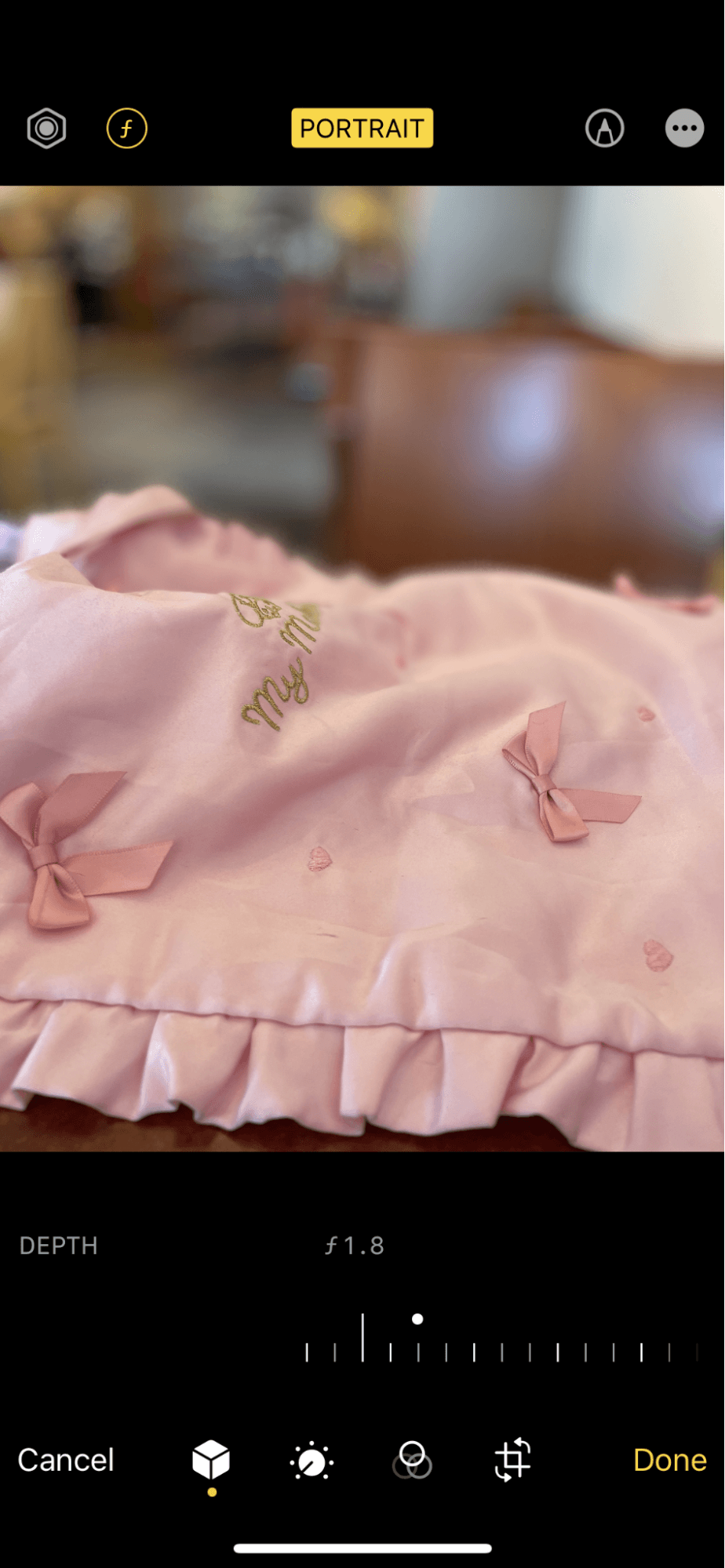 Step 5: Save Edits
Save your edits by pressing Done. You can always go back and alter the background blur again if needed.
How to Remove Part of a Picture Online
In some cases, you will want to do more than blur. You might need to completely remove an object from a photo you took on your iPhone. Although iOS doesn't have any built-in way to do this, it's easy to move the picture to a computer and remove unwanted objects online.
Step 1: Move the Photo to the Computer
Send your photo to a computer. It can be a Windows device or even a Macbook. Use iCloud, Google Drive, or your email, or upload your photo to your computer through a direct connection.
Make sure you move it to a folder where you can easily find it.
Step 2: Go to Imagewith.AI Clearoff
Go to Imagewith.AI's Clearoff tool. There are other options online for removing parts of a picture, but most of them will require you to sign up for a free trial, spend money, download software, and/or create an account. Some even apply a watermark to your photo.
Imagewith.AI can be used completely online and for free, making it an easy choice.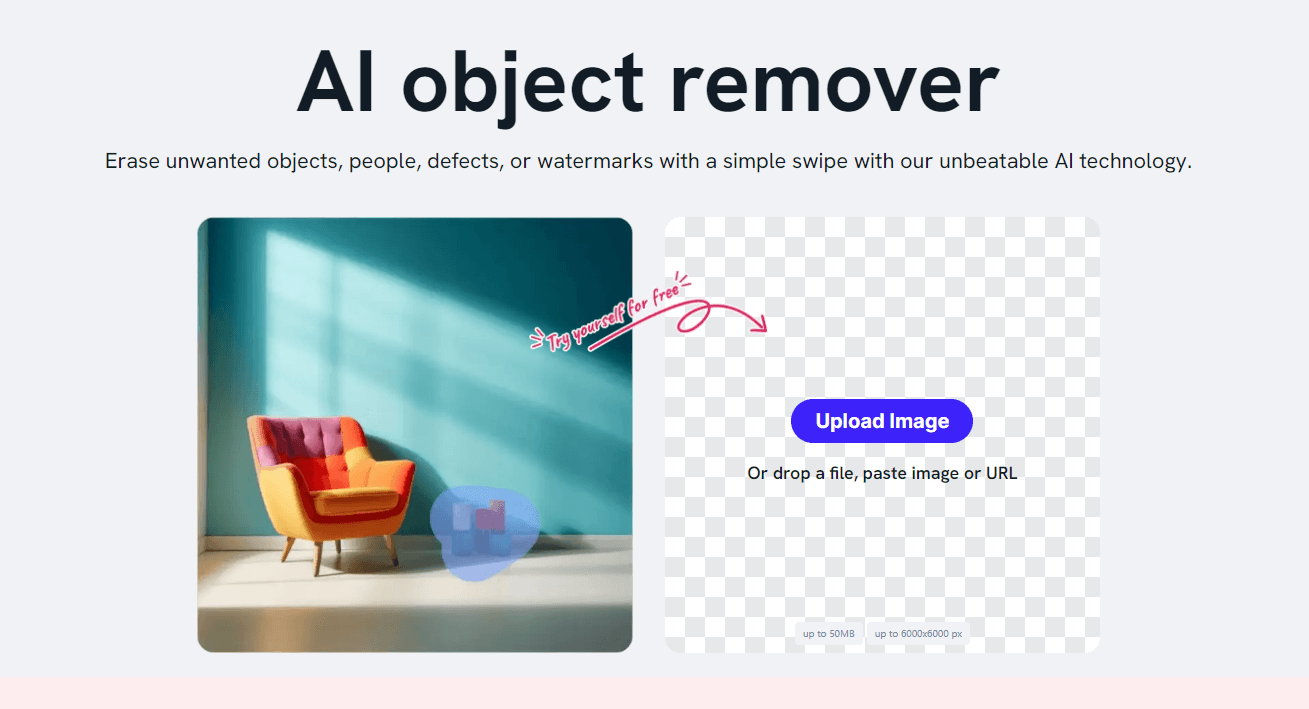 Step 3: Upload Image
Press Upload to open the file navigator. Find the photo you want to edit and upload it to the editor.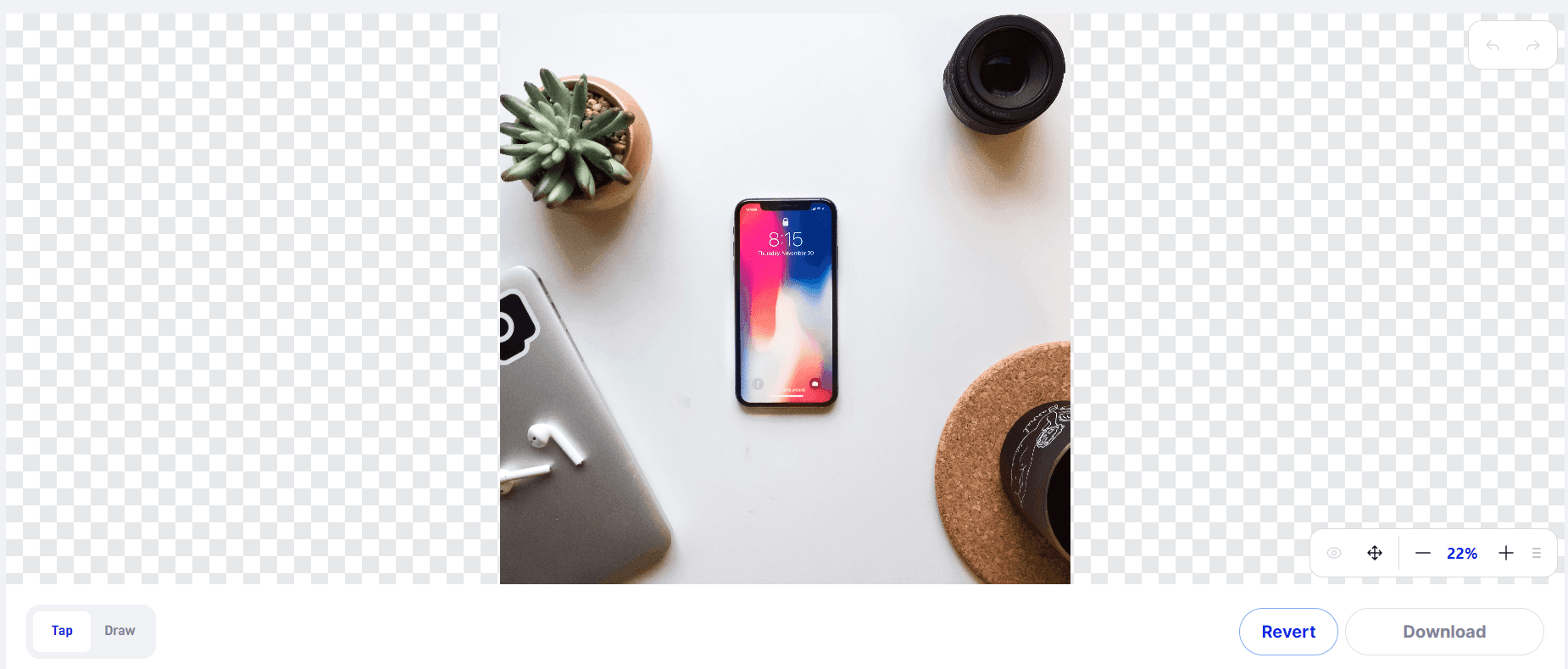 Step 4: Select Object to Remove
You can use either the Draw or the Tap tool to remove the object or person of your choice.
Pro Tip: If the object is clearly distinct from the background and other objects in the scene, the Tap tool will be easiest to use.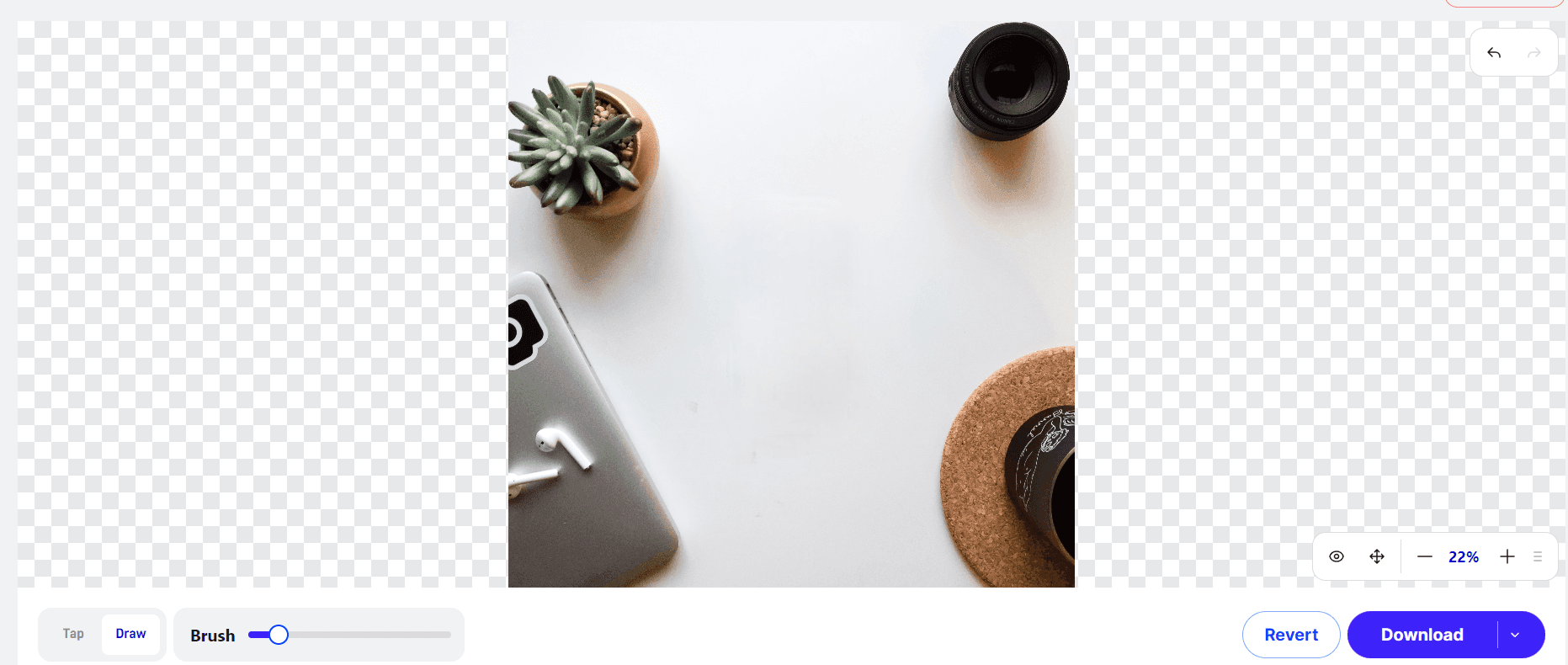 Simply click on the object you want to remove and wait for the AI to clear it from the photo. Otherwise, use the Draw tool to draw a selection over the object you want to remove.
Step 5: Finish and Download
When you're happy with the result, press Finish and download your newly edited photo.
Conclusion
Accidentally capturing something you didn't want can ruin a great photo. Instead of being stuck with ruined photos, you can use Imagewith.AI's suite of AI-powered editing tools to bring your images back to life.
Rather than simply blurring out sensitive information or people's faces, you can remove things completely with the Clearoff tool. But did you know you can also remove backgrounds with the Outcut tool or upscale the quality of your image with the Overscale tool?
By using Imagewith.AI, you can level up your images without hassle.