Are you lost among all the AI-powered video editing tools available online? With so many tools and apps out there claiming to offer a fast, free and seamless result, it is easy to get frustrated. It's time to leave your worries aside!
In this article, you will find all the guidance you need on how to remove unwanted people from videos. After rigorous research, we have analyzed the top AI video editing apps on the market and selected our top choice.
Keep reading!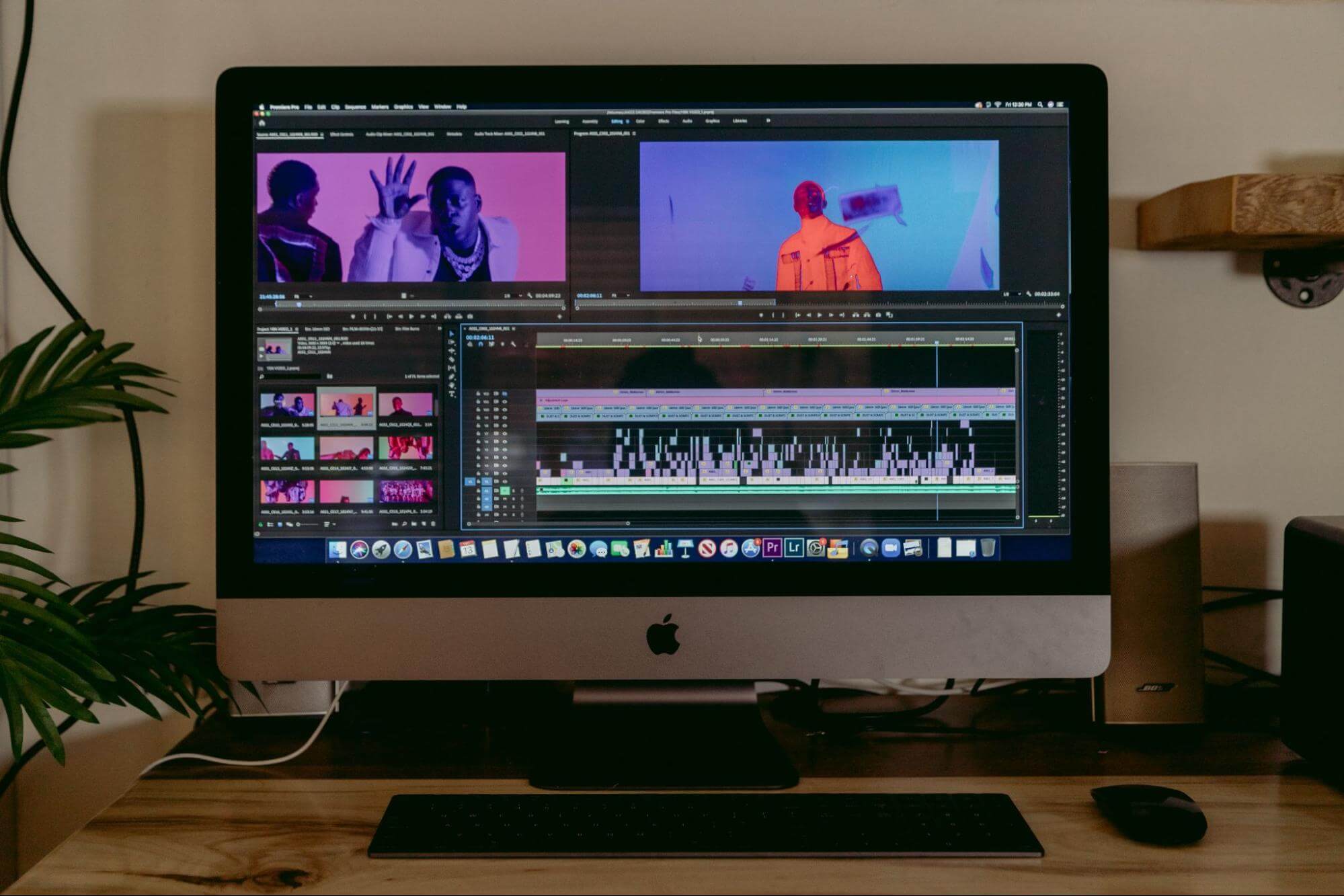 What are AI-powered tools for video editing?
Based on machine learning algorithms, AI-powered tools are real game-changers when it comes to video editing. Whether you need to remove unwanted objects or people, apply effects or reduce noise, AI technology can save you valuable time and creative energy.
The vast majority of online video editing tools use AI to remove unwanted people or objects. AI could be a powerful solution which can help you get a truly professional result quickly. Let's see how AI stands out when you need to remove unwanted photobombers or casual passersby from your video.
Can AI remove a person from a photo or video?
Yes! It is one of the critical powers of an AI video editor. In their brand-new 2023 research on video restoration techniques, researchers from Wuhan University have explained the two critical capacities of AI in video restoration:
Video inpainting technique
Super-resolution technique
Let's look at how they can transform your video.
Video inpainting technique allows you to remove unwanted people from videos. How does it work? AI takes samples from background patches to fill the gap of the removed object. In other words, it tries to copy and match the content it finds around the removed area.
Super-resolution technique gives you a chance to upscale the overall quality of your video. AI aims to increase the number of pixels in a blurry or damaged area to produce a high-quality image.
Can AI remove a person from a photo or video? What research says.
In their seminal study, researchers from Wuhan University concluded that AI can remove unwanted people from videos and increase image resolution. However, AI still can't perform both at the same time.
AI potential in removing people from videos appears to be higher than achieving super-resolution. The latter is primarily an extension of the photo editing techniques. This clearly shows the current AI limits in producing high-quality video images. That's because videos are more challenging than photos as the image is non-stationary.
Researchers also found out that it's difficult for AI to perform both techniques at the same time. In the future, you may have more advanced video editors that are able to remove people from videos and achieve high-resolution video at the same time!
What's the best AI video editor ?
Now you know what to expect from some top AI video editors on the market. But how do you make a choice when all of them claim to produce the best result?
We have carefully selected the best AI-powered video editing tools, apps and software in 2023 to show you the AI potential in creating an ultimate video!
What is the best app that removes people from videos?
One of the best apps for removing people with AI tools is the iPhone's Video Retouch: Object Removal app. With an overall 4 / 5 rating, it uses AI technology to remove your annoying photobomber.

Pros:
Helps you remove a person in just one click.
Suitable if you need to remove a person quickly.
You can use it for free.
Cons:
Some users report blurry blobs in the area where your removed person was.
Is not suitable for truly professional use.
As you see, video editing apps like Video Retouch have some limits. Achieving a high-resolution image after an object removal is not an easy task, and researchers in video recognition confirm this. If you are looking for more powerful AI technology, you'd better look at some online AI video editors! They are either fully online or software-based.
Let's dive right into them!
What is the software that removes people from videos?
Media. Oi. Free Object Remover.
With its wide range of AI solutions, Media.OI can give a good insight into AI potential in video editing. It is sometimes difficult to choose among different AI tools on Media.OI's website, but we've done your research for you. What you need is Free Online Object Remover.
Media.OI offers both Standard and AI Model if you want to remove unwanted people and objects from videos. All you need to do is upload your photo, select the unwanted person or object and click 'Remove'. The AI technology will remove the person from the video before you count to three!
Pros:
Quick processing time.
Pro tip for a more efficient removal.
Specialized software for enhanced AI removal on your desktop.
Both Standard and AI Models available, allowing you to compare the result.
Cons:
Focus on removing objects, not people.

Installing software for an enhanced AI removal.

Very limited possibility to try the editor for free. You have to sign up either for a free trial or subscription.

Videoleap: Remove Tool.
Videoleap is another online tool, allowing you to remove people from videos. It comes with a wide range of other AI powered tools, such as Background remover, Blur Video or AI Video Generation tool.
Pros:
Quick and straightforward removal of people and objects.
No software to download.
Cons:
A limited 6-day free trial before the start of the subscription.
HitPaw Video Object Remover.
Another high-ranked tool allows you to bid farewell to the distracting passersby. With its detailed object remover process, it can satisfy your curiosity about what helps AI to remove unwanted people.
Pros:
Removing people from a video in a matter of seconds
An advanced AI recognition mechanism, allowing you to track the movement of the person
Removing noisy backgrounds with crowds or annoying people
Manual edits to adjust the removed area
Choosing a uniform colour for the removed background with unwanted people.
Cons:
Only available with the software and a free trial.
Runway: Inpaint Content Aware Tool.
If you're a beginner looking for a simple and straightforward interface, Runway may be a good option for you. Its 3 AI Magic Tools give you a chance to experiment with advanced video editing techniques. If you want to remove unwanted people from your video, then the AI Inpainting Tool will work the magic!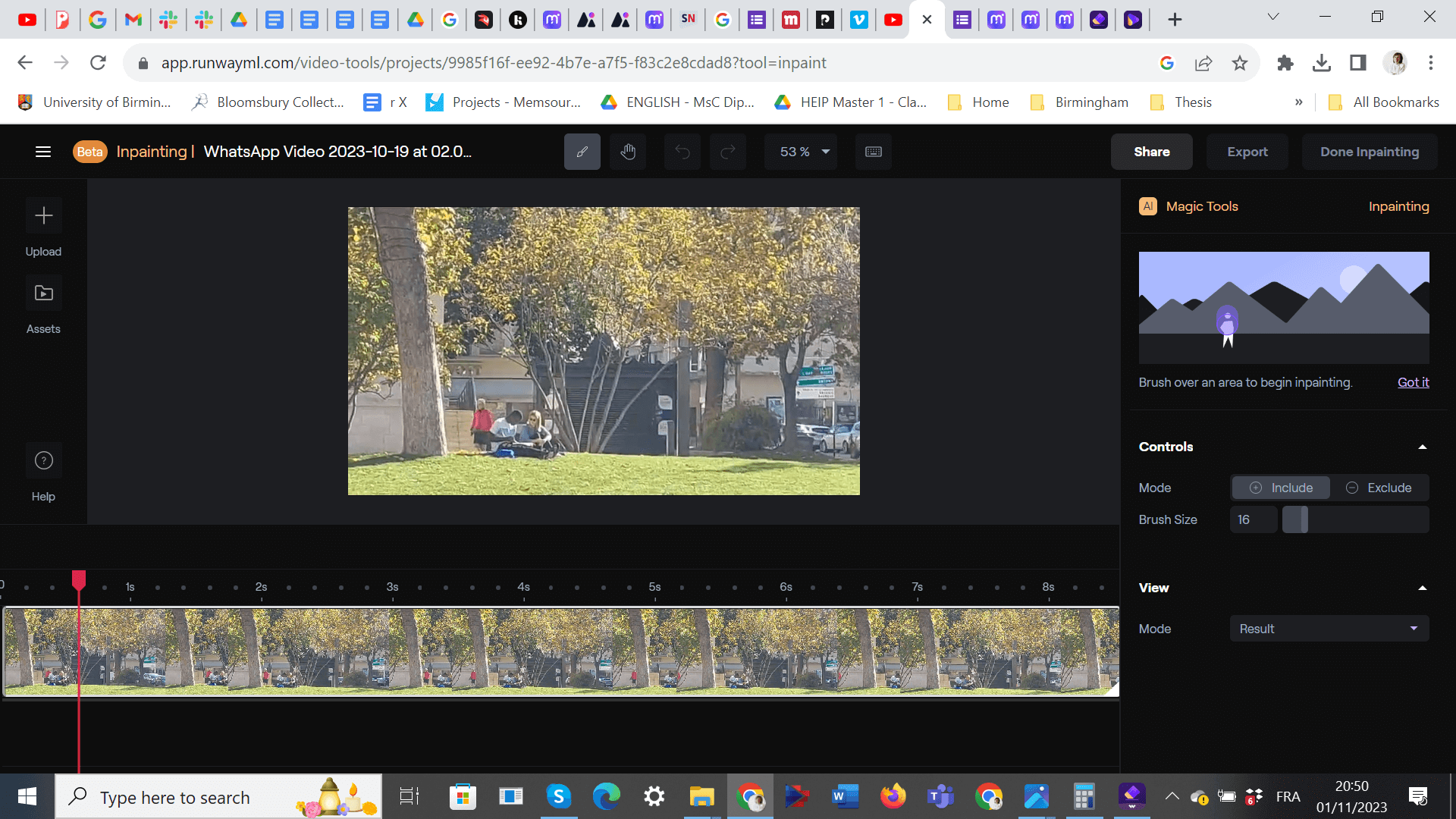 Pros:
Simple and straightforward user interface without distractions
Instant processing time
No software needed. The AI Magic Inpainting Tool is free and available online.
Cons:
Does not always produce seamless results, but Runway's developers are constantly working on improving the user experience.
If you want to upscale resolution or remove watermarks instead of people, you will have to buy a subscription.
How can I remove someone from a video online for free?
Unfortunately, many AI video editors online come at a cost. In most cases, they either offer very limited or no opportunities to test them online for free. This can be really frustrating when you want to see the tool in action before signing up for a free trial.
If you are curious about the AI potential in video editing, looking for a test-it-for-free option can be a daunting task. But worry not - we've done all the research for you. Let's see which tool gives you truly free access to their AI-powered tool!
Media. Oi. Free Object Remover.
You have to sign up for a free trial to explore the AI potential. After you've selected the person you want to remove and clicked 'Remove objects now', you will see the subscription options. Can be highly frustrating when you are about to finish the creative project!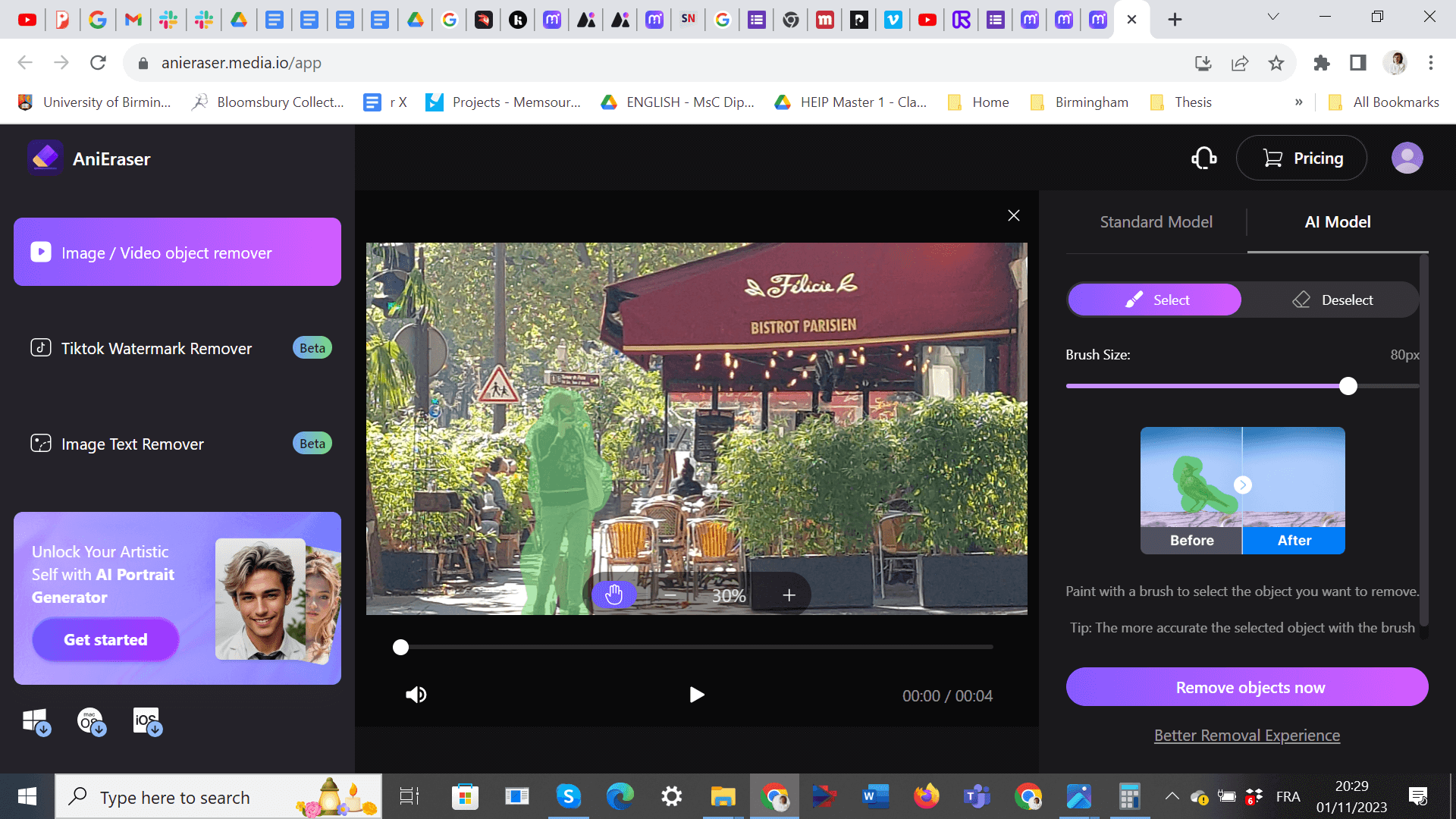 Videoleap does not give a possibility to test it for free. You can only subscribe for a 6-day free trial, after which a subscription will begin.
HitPaw Video Object Remover.
Just like with Videoleap, you can't test it online for free. In addition, your free trial is only available with the downloadable software.
Runway gives you a chance to test the tool online. However, the number of free video edits is limited to three.
What's the best app to remove unwanted people and objects from videos?
So far, we've looked at the pros and cons of the best AI tools to remove unwanted people from videos. One app clearly stands out in terms of AI performance and overall user experience.
Already guessed which? It's Runway!
Let's run through Runway's best features, giving you the best AI video editing experience.
Straightforward Magic AI Tools, with the choice limited to 3.
Instant processing time, giving you a professional result.
Simple user interface, without unnecessary distractions.
No need to download any software. Your AI workspace is fully functional online.
A fully free option available, giving you a total peace of mind. No need to sign up for subscriptions or free trials, which you can forget to cancel!
How to use Runway?
Runway's straightforward interface makes it a great choice even for beginners. Here's our 5-step guide on how to get the most out of it:
Click on 'New Project' and choose the Inpainting AI Magic Tool.
Upload the video you want to work on from your device. 
Choose the right size of the brush and paint over the unwanted people in your video.
The videobombers are gone in no time!
Safely export your video in MP4 format and 720p resolution, and all this completely for free!
What is the second best tool to remove unwanted people from videos?
Another app that could be an excellent choice for you is HitPaw Video Object Remover. Its AI-recognition tool, able to track and identify people's movement, is an advanced feature that many video editors don't have. It could be the right solution to your problem, especially if the people in your video are on the go.
What's the best app to remove unwanted people from a photo?
While Runway can be a powerful video editing solution, what would be its closest AI photo editing ally? One tool that clearly stands out in the market is Imagewith.AI Image Editor.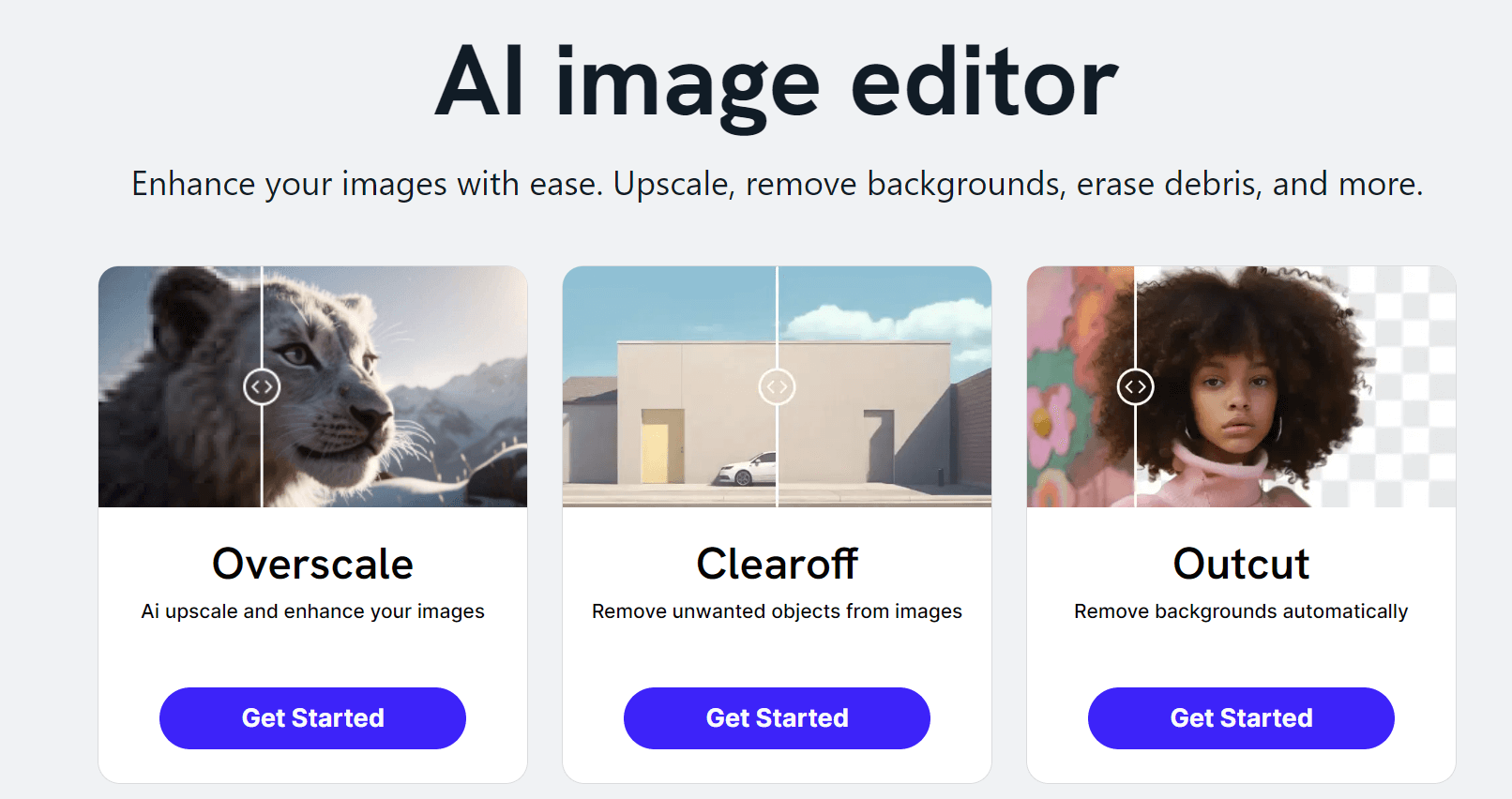 Powered by fast and intelligent AI algorithms, Imagewith.AI offers 3 ultimate features to help you get rid of unwanted photobombers. Let's explore each of them in detail.
Need to remove a person in a swift and professional way? Imagewith.AI's Clear Off feature helps you remove an unwanted person or subject in the blink of an eye!
How does it work? Simply upload your picture online and click 'Draw' to paint over the person. In an instant, your annoying subject will disappear!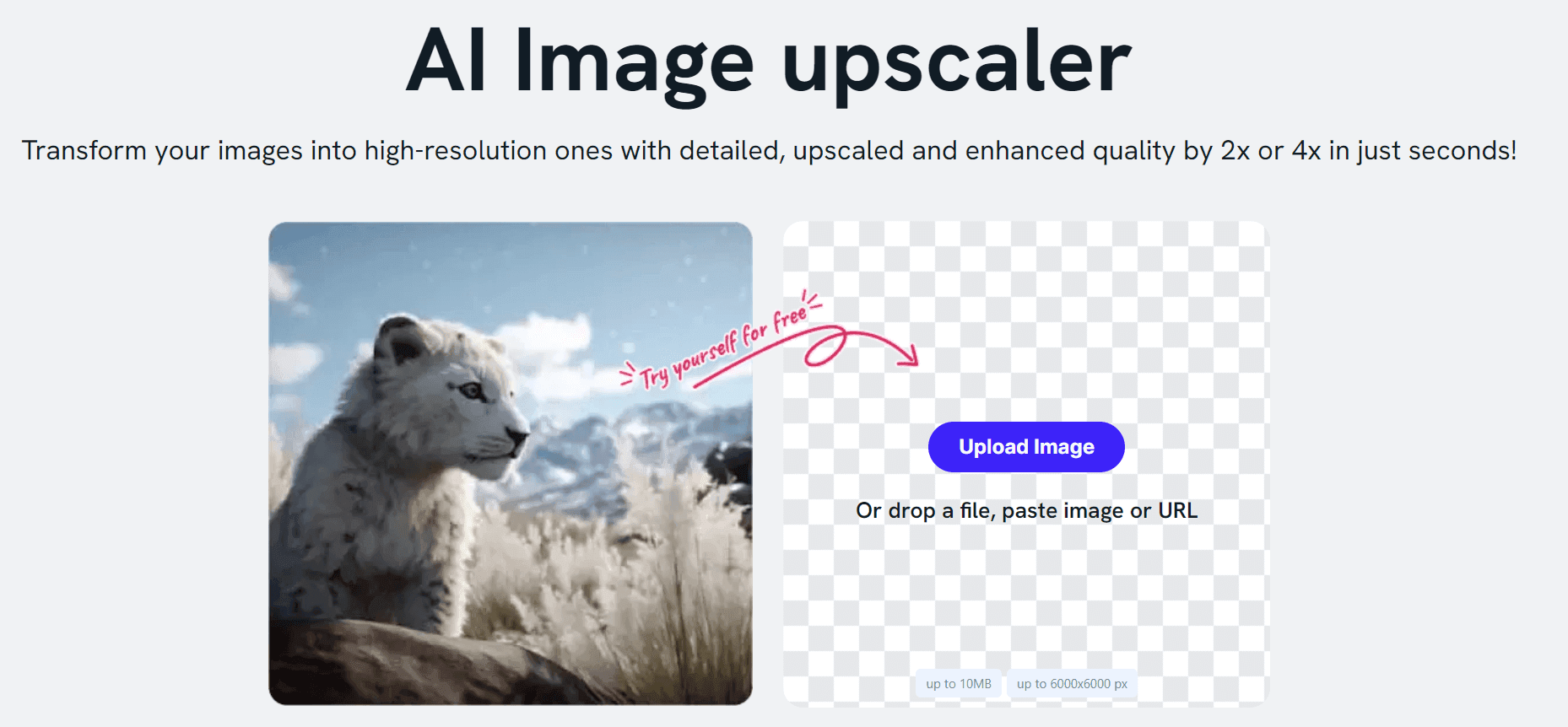 Want to enhance the quality of the picture after you have removed unwanted people? The Overscale feature helps you increase the resolution by x2 or even x4! Get rid of visual imperfections in one go and download your amazing visual right afterwards!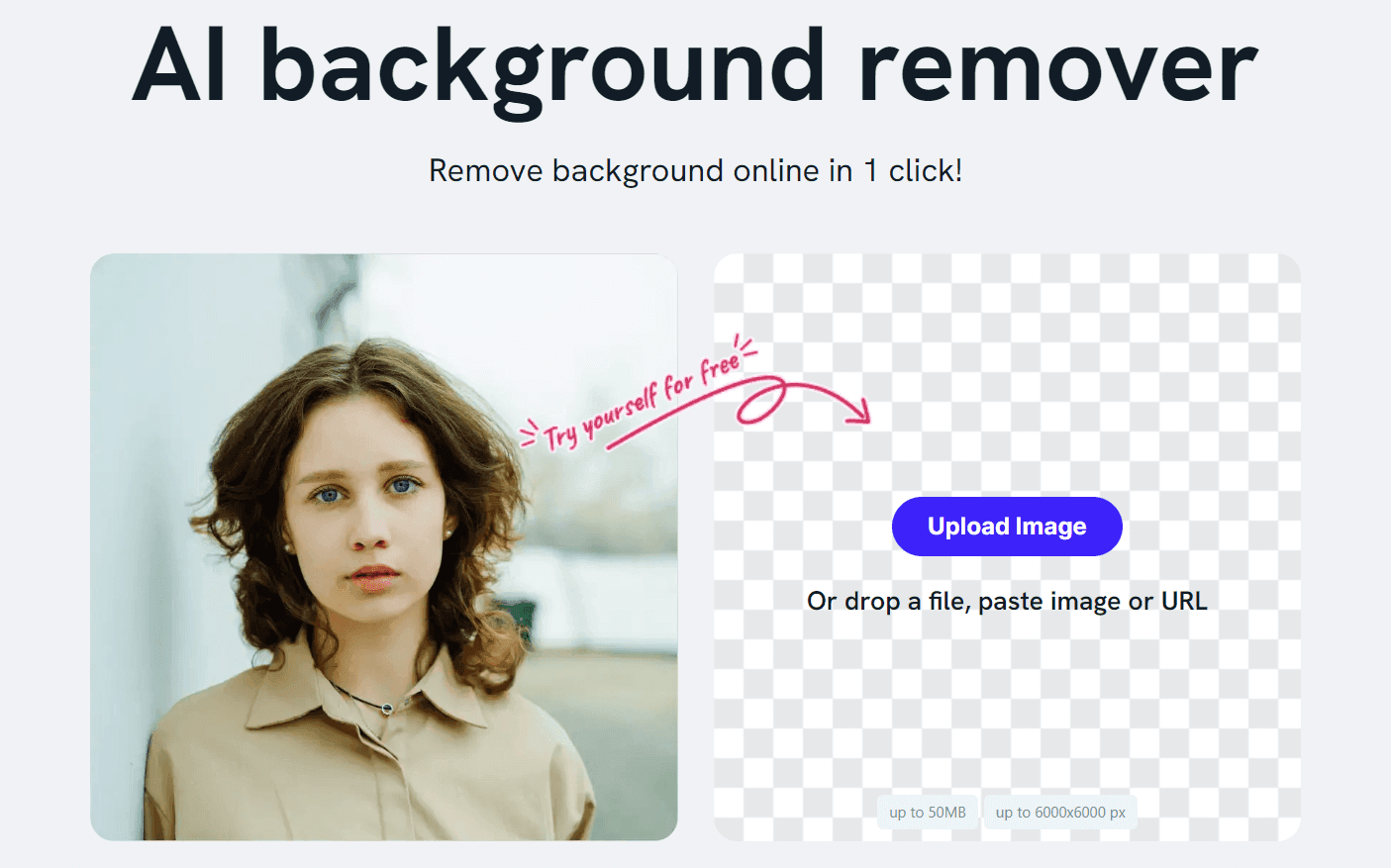 What if you have not just one unwanted person but the whole crowd ruining your background? With Imagewith.AI's Outcut feature, wave goodbye to the cluttered frustration. As soon as you upload the picture, the cutting-edge AI technology will automatically remove it, letting you choose the background your subject deserves.
What makes Imagewith.AI the best AI photo editing tool?
Interconnected features. Forget about the times you got lost among AI powered tools. Imagewith.AI gives 3 carefully selected tools at your disposal, which work together like magic.
Need to remove an unwanted person? Use Imagewith.ai Clear Off. Want to upscale your brand-new photo? Imagewith.ai Overscale is at your service. Have to remove an annoying crowd in the background? Imagewith.ai Outcut is your best choice!
All three work in unison, giving you a complete AI photo editing experience.
Intelligent AI algorithms. Imagewith.AI Image Editor uses state-of-the-art technology, which you can trust with even the most complex tasks. Tested and trusted by creative professionals worldwide, they know exactly what you want them to do. Ask no more - and watch the magic unfold!

Instant processing time. Whether you need to remove a person or upscale your new image, Imagewith.AI values your time. It delivers results with lightning speed, which you didn't think was possible.
And finally, did we mention that you can test it and actually use it for free? Unlike the AI video editing tools that we have seen in the article, Imagewith.AI fully unleashes your creative freedom. Test, experiment and explore at your heart's content, setting your video project up for success.
What to look for in an AI photo or video editing app?
With some successful examples, such as Runway and Imagewith.AI Image Editor, you now have an idea what to look for in an AI powered editing tool. Here are a few tips that will help you get the most out of AI as you work on your creative project:
Test-it-for-free option. It is disappointing to see the subscription fees pop up on the screen just after you've carefully selected an object to remove. To keep your creative energy flowing, an AI tool should give you a possibility to test it for free. And ideally, you should be able to use it for free, too!

A limited number of interdependent tools. You don't need a service showcasing an impressive range of video or photo editing tools. Less is more! A small number of complementary AI tools are much more powerful than a whole bunch of the less connected ones.

Combined speed and efficiency.  One of the major assets of AI is that it helps you to forget about sacrificing speed for efficiency, and vice versa.
You may use your iPhone if you need to remove a person from a video quickly. In contrast, you can use Premiere Pro if you need something efficient and professional. With AI, you don't have this painful choice anymore. You have the best of both worlds.
Choose an online AI-powered tool or software. As you've seen, the AI potential of the apps, such as Video Touch or Remove Objects - Photo and Video, is very different from that of Runway or Imagewith.AI. High-quality online tools often stand out from its competitors as they don't ask you to download and install any unknown software.

Freedom to make manual edits. Cutting-edge AI can deliver really impressive results, but it's natural to want to have some control over the result. Truly exceptional AI-powered tools give you the possibility to make adjustments. For example, Imagewith.AI Image Editor gives you a chance to adjust the selected area before removing a person or an object.
Final thoughts
AI is clearly the future of video editing. Creating a video is a highly creative and long-term process, and AI can be a game-changer for more mundane tasks along the way.
With so many AI-powered tools available online, it's essential to research the best tools. Tools like Runway for video editing and Imagewith.AI Image Editorfor photo editing break the ground in terms of AI performance, speed and overall user experience. Their AI algorithms revolutionize your workflow, turning AI into an ultimate ally on your creative journey.
To go further
Whether you are a professional or a curious video enthusiast, we highly recommend the following readings to find out more about AI capacity:
How to denoise your photo with AI: https://www.imagewith.ai/blog/best-ai-image-denoiser
How to sharpen an image with AI: https://www.imagewith.ai/blog/best-ai-image-sharpener
Academic article on Artificial Intelligence in Creative Industries from Bristol University. Learn about the possibilities of AI in Movie or Image Generation, Music, Animation or even Augmented Reality: Artificial Intelligence in the Creative Industries: Review.