Taking a perfect photo is a myth. No matter how hard you try, there are still some unwanted distractions in the frame, and you cannot do anything but capture them. Apparently, this is not the end of the world, as by today, there are software and online tools that can offer quick fixes by removing the undesirable object and even a person. This blog incorporates the best free apps to remove unwanted objects from photos.
What does it mean to remove objects from the photos?
When you want a clear background without objects that overshadow your photo, an AI tool or app is used to clear the undesirable things cluttering your background. These tools and applications are designed with advanced AI technologies and algorithms that identify and automatically detect the objects you want to erase. With such tools, you can
Erase photobombers
Remove unwanted elements
Clean the distractions from images
Many smartphone apps and ai tools are available to help edit your image. Here we have listed a few.
The best app to remove unwanted objects from photos in 2023; Allrounder Clearoff.imagewith.ai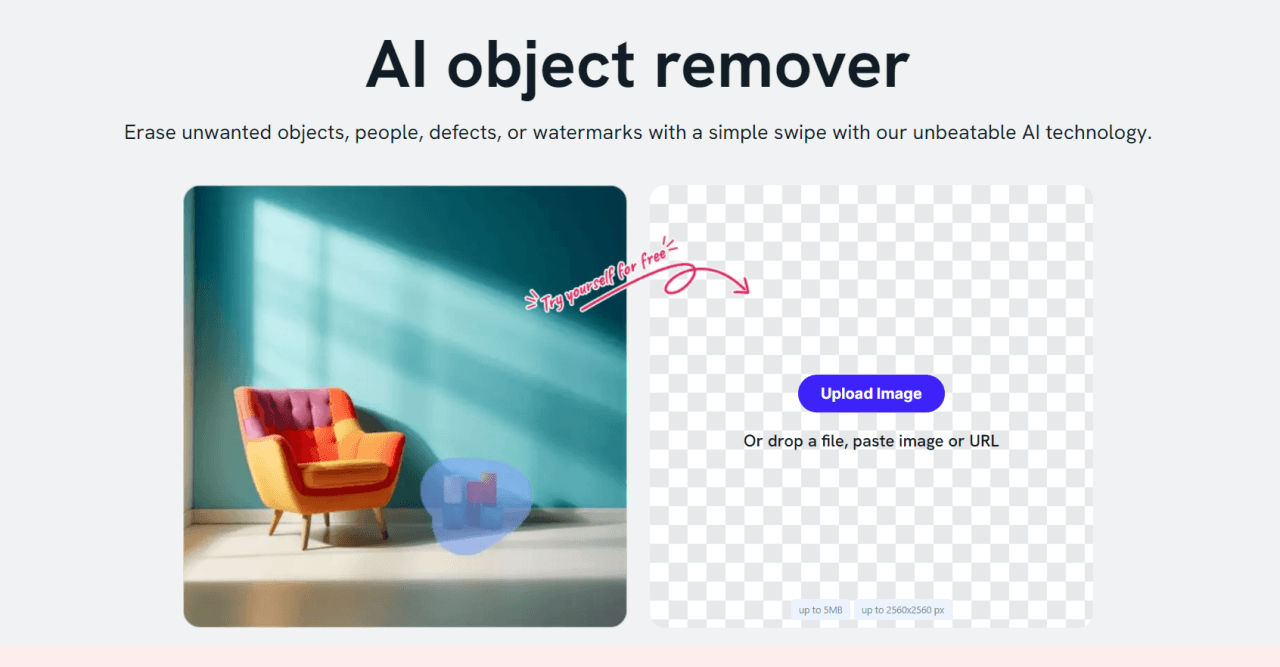 Imagewith
This application is available for free and paid for both versions, through which you can easily remove objects, people, watermarks, and defects with just a single swipe. The rest will be done automatically by its advanced intelligent AI algorithm.
All you have to do is upload or drag the image on the website and, using the brush (available with different sizes in percentage), cover the object or the person you want to remove, and it will be gone in a matter of seconds. The best part is that the image quality will not deteriorate.
Feature of Clearoff.imagewith.ai
Effectively removes objects and saves time
Advanced AI Artificial
Supports a file up to 5 MB
Preserves the original image's sharpness
Offers precise clarity during the editing process
Good option for photographers, real estate professionals, e-commerce website
Other than that, you can try other potential alternatives
App to remove objects/things from photos are:
1.PhotoRoom Object Remover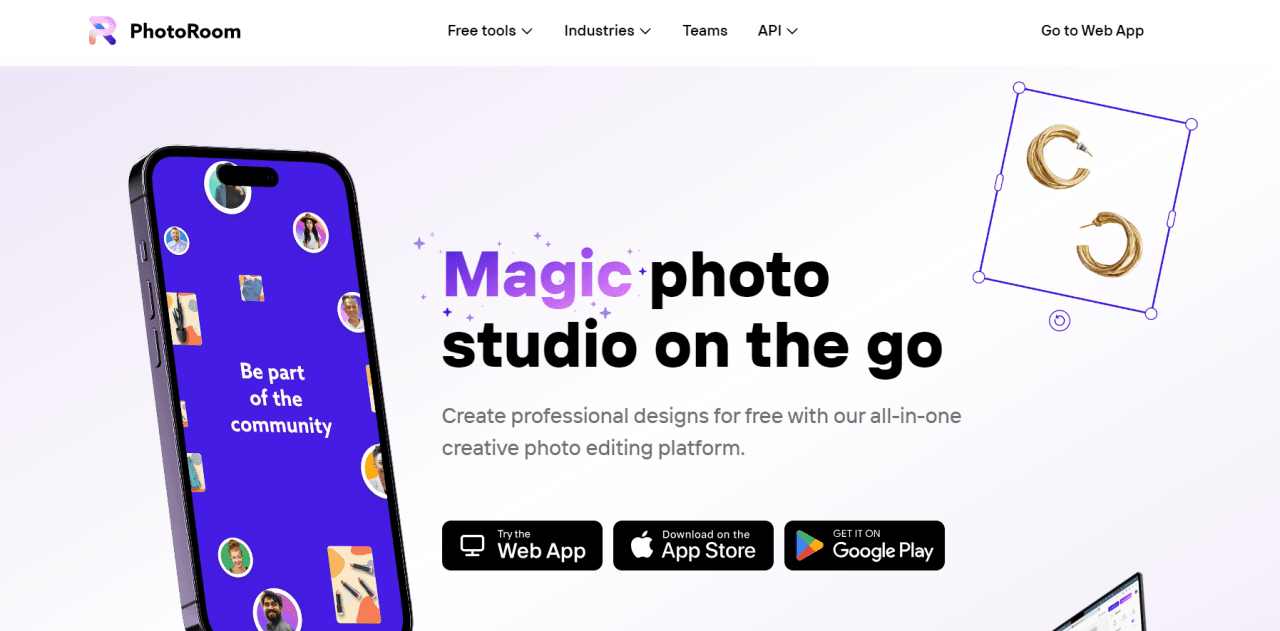 One of the best versatile tools for object removal is PhotoRoom which offers excellent features and retains the image quality intact. It is simple and easy to use as it provides a user-friendly interface without prior image editing technical experience. It uses advanced AI algorithms that detect the object from the image and remove it effectively and isolate it from the image with just a single click.
All you have to do is Open the App > tools > Find > Retouch and select the object from the image you want to remove, which will be processed in seconds.
Features of PhotoRoom Object Remover
Removes elements and other distractions from the picture
User-friendly Interface
Retains the image quality and keeps it natural
Advanced AI algorithm that detects the object efficiently
Provides professional-looking results
2.Remove Objects with Cleanup.pictures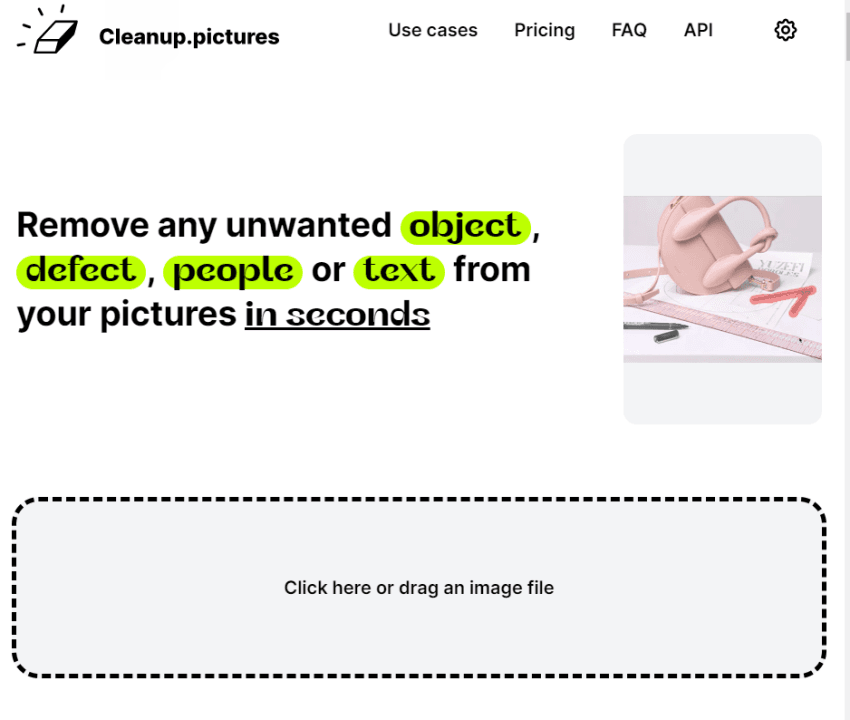 Cleanup.pictures offer an effective method for object removal in an image, eliminating the objects seamlessly. It is not limited to things/objects; the user can easily erase distractions, photobomber, elements, and people.
This tool is also available for free and paid versions, with pricing as low as $5 per month. If you subscribe to the annual package, it will only cost you $3. However, you can import images of any size, but the export is limited to 720px only (for the free version).
Features of Cleanup.pictures
It is a web-based tool
Allows editing to all image sizes
Easy and simple upload or drag image processing
If the user is not satisfied with the results, you can claim for refund
Available in free and paid both versions
3.TouchRetouch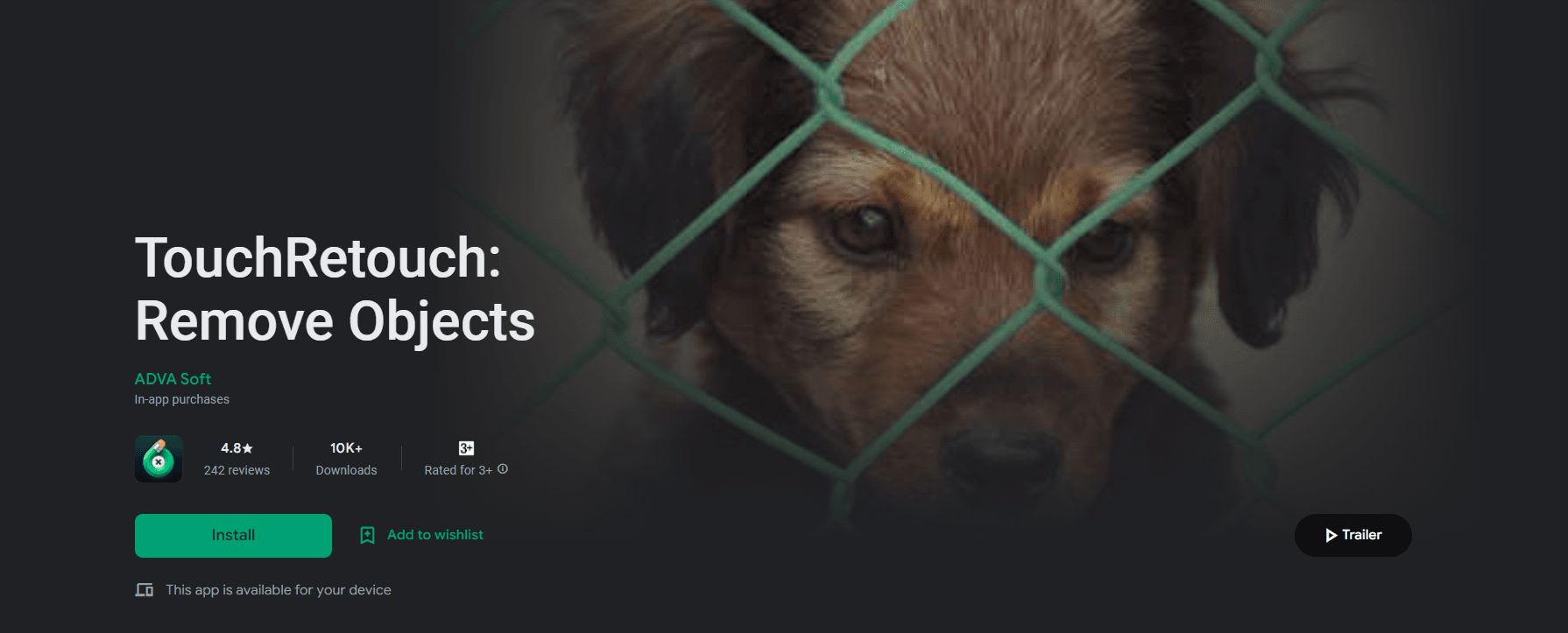 This app is available for your smart devices, compatible with iOS and Android, and downloadable software for PC systems. This tool can be all in one by allowing you to naturally remove elements, people, and other distractions.
With this intelligent object-removing tool, you can erase unwanted elements with just a single touch and other image adjustments too similarly.
Unlike other listed tools and apps for image removal, this is not free and costs $2 per month to its user, but the money is worth spending due to its versatile features and results.
Features of TouchRetouch
Offers single-touch object remover
Efficient object-removing image processing
Produces high-quality images after removing elements
Costs $2 per month
Comes with multiple tools for photo editing and image removal
4.Picsart AI photo editor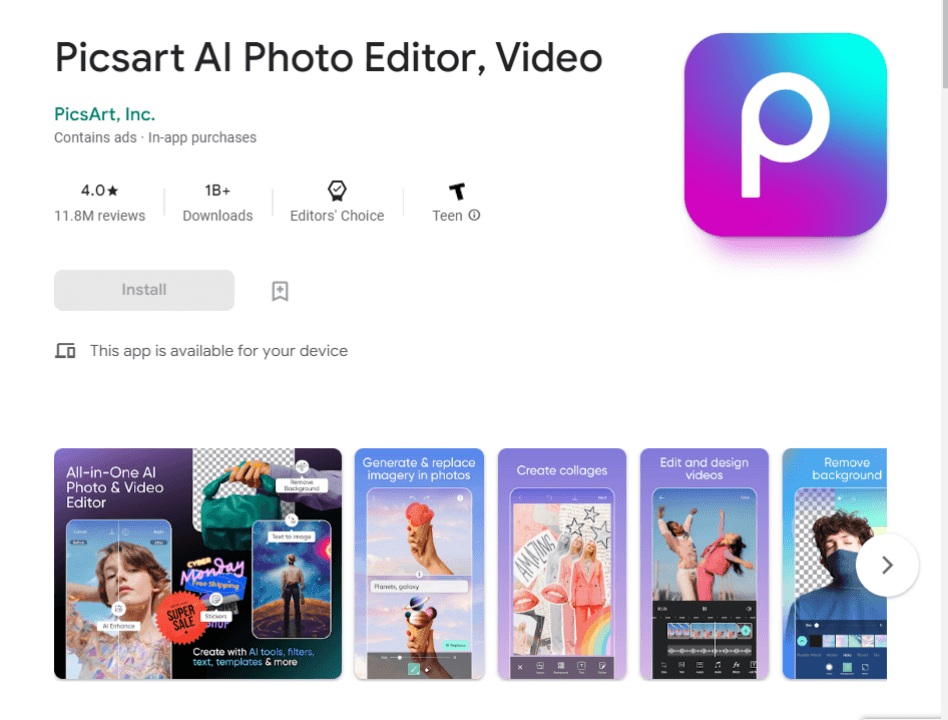 This AI photo editor is all in one option for your pictures and videos that can bring your creativity to life. It removes objects and other distractions from photos, along with other photo and video editing tools.
Picsart is available on the Apple store and PlayStore for free with an excellent rating. With this app, you can create professional-level collages, stickers, and designs. Other than that, you can also swap the background and make the original AI avatars. To remove the undesirable element from the image, you need to brush your finger over it, and the AI will automatically process the image.
Features of Picsart AI Photo Editor
It is a photo editor and a video editor
Android and iOS compatible
Allows to create customized Avatars
Can edit professional-level collages and another photo editing
A few more apps for objects are App to remove a person from photos
5.Photo Director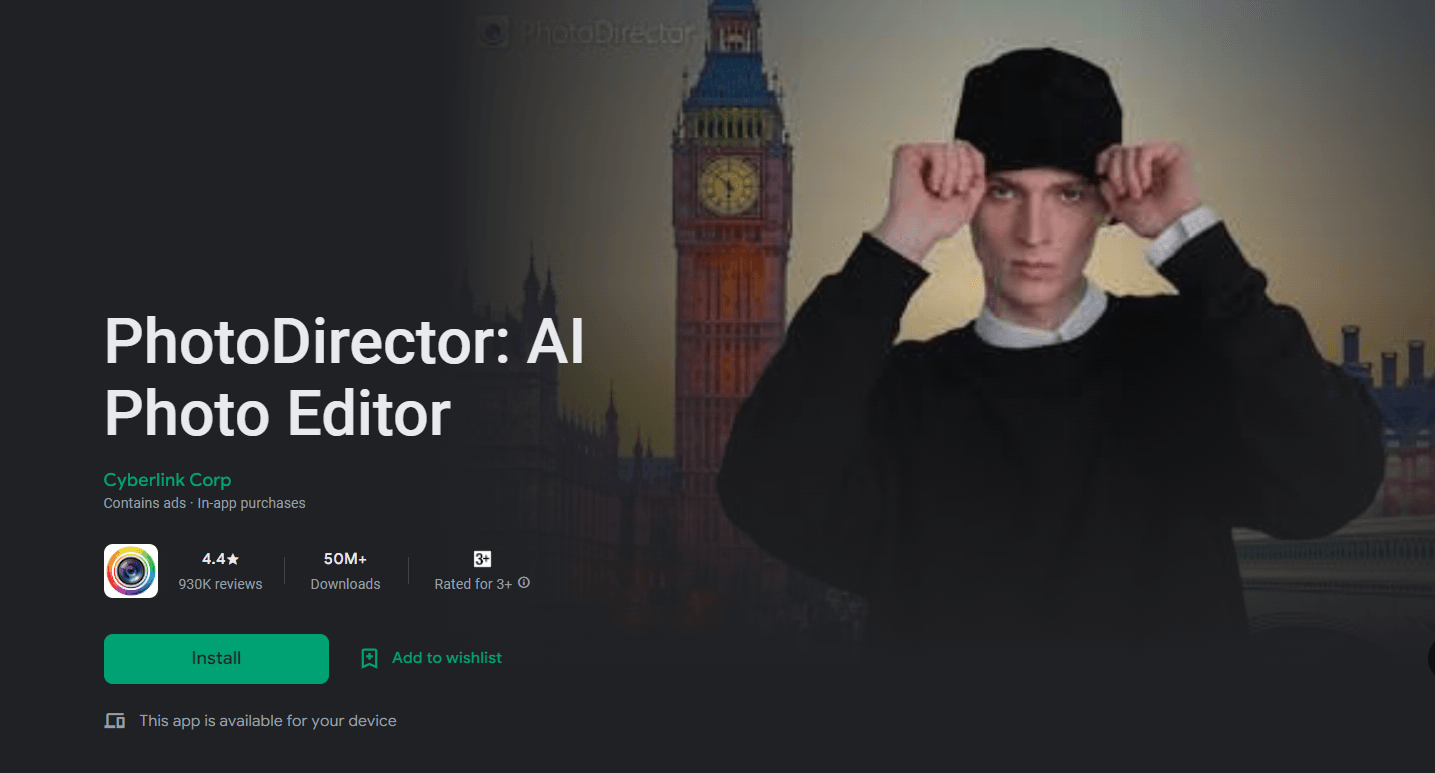 PhotoDirector is a smart AI app to remove objects and unwanted things from your photos which is compatible with Android and iOS.
This app is a complete package for photo editing due to its versatile features. You can edit, create, and remove objects and even persons altogether.
To remove something from the image, the user needs to draw smudges on the object. This app will process the image with the desired results and fills the background with the image's surroundings.
You can download it for free as it is easily available on Play Store and Apple Store.
Features of PhotoDirector
Allows to remove small objects
Removes facial blemishes from portraits
Focuses on minor detailing by allowing the user to zoom the photo
Retains the image quality
Offers photo editing and creating collages
6.YouCam Perfect

YouCam Perfect is another smart application that removes unwanted objects from photos. This tool can cut out an object remover to outline and erase the object or person from the picture. This app is available on Android and iOS stores.
This object remover application also allows you to edit your image using other features to retain the pixels and keep it a natural-looking professional photo.
Features of YouCam Perfect
Removes objects from the image accurately
Has many features to edit an image
Can edit the pictures by adjustments
Allows to apply filters on the image
Easy to use
7.Adobe Photoshop fix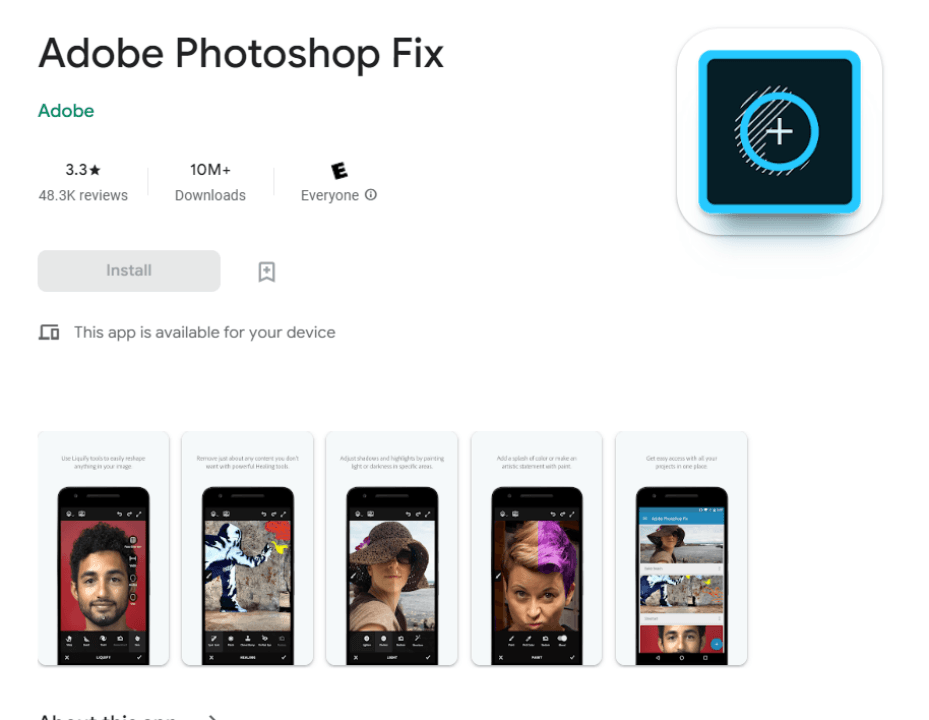 Adobe Photoshop fix does not need much introduction as it is a part of the Adobe family. It is an excellent option to perform quick fixes to get rid of imperfections in your picture. It will remove the object effectively and blend the image with natural edits.
You can retouch your picture with easy steps to remove unwanted objects from the background, leaving a clear photo.
Features of Adobe Photoshop Fix
Adobe Photoshop fix allows you to pinpoint the object you want to erase
Fixes your background by quick retouching
Effortless blemish and spot removals too
Has a versatile feature of face-aware liquifying to adjust the face features
Allows image smoothing and defocus
8.Snapseed

Snapseed is another photo editor application available for your smart devices and your PC systems. With this tool, you can remove whatever you want from your picture; it will do it all, whether it is an object or a person.
This photo editing application is compatible with Windows, iOS, and Android. With the help of it, you can edit and remove photobomber, objects, etc.
The thing that is more adorn this app is a user tutorial for using the other tools in-app. However, the drawback of this app is that it does not offer updates that might hinder a few features during photo editing.
Features of Snapseed
Effectively remove blemishes, unwanted objects, and persons
Available for smartphones and PCs
Allows compatibility to edit
Has 29 tools and filters to edit your picture
Smooths the skin and removes facial marks
Face pose corrector for portraits with three-dimensional models
Summary | Free Apps to Remove Unwanted Objects from Photos
All the available software and AI apps/tools are available for erasing objects from the image. The best recommendation for 2023 for a free app to remove unwanted objects from the photo is Clearoff.imagewith.ai which is a trusted platform that ensures efficient processing and ensuring security. It allows us to revert the changes whenever needed.