Ever snapped a picture that's near perfect, but there's one annoying object ruining the vibe? Well, don't worry because Snapseed has got your back.
When it comes to zapping away those unwanted objects from your photo, this photo editing tool by Google is all you need.
Removing objects from a photo in Snapseed is easy, straightforward, and can be done perfectly by anyone. This article guides you on how to remove objects in Snapseed.
What is Snapseed?
Snapseed is a photo editing software developed by Google, offering a massive array of tools that empower you to enhance and transform your images with a touch of professionalism. Available for both Android and iOS devices, Snapseed has become a popular option because of its intuitive and powerful features.
The tool, at its core, offers a diverse range of editing options, enabling you to fine-tune several aspects of your pictures.
From basic adjustments like brightness and contrast to more advanced features like lens blur and tonal contrast, Snapseed caters to casual photographers and those seeking more intricate edits.
One standout feature of Snapseed (which we'll focus on) is its object-removal capability.
This tool lets you remove unwanted elements from your photos seamlessly. Whether it's a photobomber in the background, an unsightly blemish, or distracting clutter, Snapseed's object removal feature allows for precise and efficient removal.
The object removal feature operates through advanced algorithms that analyze the content around the selected area and seamlessly blend it to create a coherent image. This functionality is particularly valuable for those who want to clean up their photos, enhancing the overall composition and visual appeal.
How to Remove Objects From Photos Using Snapseed - Step-By-Step Guide
Now that you understand the quality of this tool, you must be wondering how it works.
Well, removing objects from photos with Snapseed requires a few simple steps.
Step 1
Install Snapseed on your device. Then Open it. This takes you to the main interface.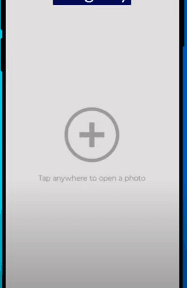 Choose the "+" icon and upload your desired photo.  Step 2
Once you've imported the photo, locate the bottom center of the main interface, tap on the "tool option," and then the "healing tool" (tool>healing tool).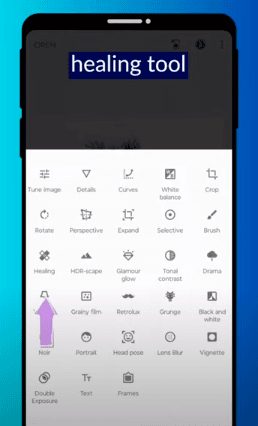 Step 3
Highlight the object you want to eliminate and tap on the "Tick" icon. It instantly removes the object.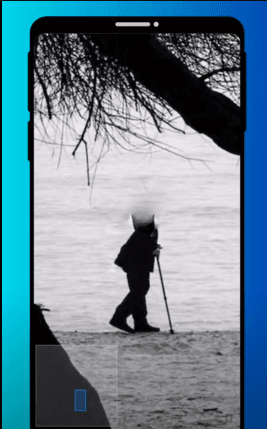 Step 4
Save your Newly edited photo.
Choose the "Export" button and tap the "Save" option.
You can tap the share button to share your object-free photo on your preferred social
media platforms.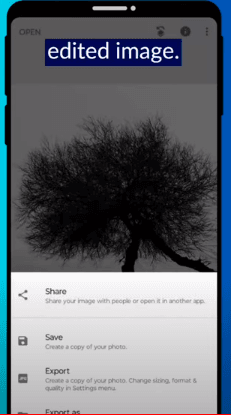 Creative Snapseed Tools For Removing Objects In an Image
Creatively implementing imagination is key to making the most out of this tool.
When it comes to removing objects in Snapseed, there is an option to customize your photo to a new taste.
This tool offers plenty of features, with a few listed below:
Brush
The brush tool features several assistive devices to fine-tune your images into a more interactive version. Its Dodge and Bun option, for example, complements your photo with a light brushing effect.
You can also modify the brushing color's exposure depending on your choice.
The tool also offers the option to manage how visible the brushing effect can be.
Head pose
Do you always tilt your head in photos, no matter how hard you try not to?
If this is you and you are looking for a solution to this, Snapseed can help.
Snapseed's Head pose tool helps tilt your head in the right position. Fortunately, it's in 3D, so the edit blends appropriately with the photo.
Multiple photo enhancement filters:
Snapseed features an array of beautiful filter that turns a simple image into a mesmerizing one.
These filters allow you to add portrait, push, pop, and more to your photo.
And, if you want to remove a particular filter after adding it, Snapseed offers a seamlessly simple option to do this
Above all, you can now enhance the visual appeal of your photos by using these built-in Snapseed filters.
Lens Blur
Lens Blur allows you to blur every unwanted object in a picture in order to focus on the required area.
This app lets you position the lens on the required area to make it notable.
In addition, you can also modify the blurring feature, such as managing the blurring transition, strength, and vintage strength. This tool also lets you choose shapes for blurring masks.
Quick Tips
For more accuracy, zoom in, pinching outward twice; this will make the brush smaller, providing more precision.
Remember that whenever you zoom in, always move around with two fingers instead of one finger because one finger applies the brush to your picture.
If you're unsatisfied with the final result and want to retry, locate the bottom of the screen and tap the undo button. Doing this, it'll go a step backward, and you can retry.
Once satisfied, you can choose the Tock Mark icon and export the edited photo.
Snapseed's healing tool is a great tool that allows you to remove not only small, unwanted objects from your pictures but also larger Objects.
Bonus Tip- Remove Objects From Photos with this Alternative to Snapseed.
Snapseed is undoubtedly an excellent tool for removing objects from pictures.
However, with the recent advancement in technology, there are modernized fools that can perform this function more seamlessly.
Some tools can automatically eliminate unwanted backgrounds without the hassled processes of traditional tools like Snapseed.
ImageWithai's Clearoff feature is an object removal tool that can eliminate all dangling and distracting objects from pictures.
This tool has excellent features, making it one of the best in this modern era. Thus, not only can you remove objects from photos with Snapseed, but you can also remove unwanted objects from photos with ImageWith.Ai Clearoff.
ImageWith.AI Clearoff's Key Features
This tool uses artificial intelligence technology to drive satisfactory results.
Unlike some platforms, Imagewith's Clearoff supports use on any device, including Windows, Mac, and iPhone.
Not only does the tool remove objects from photos, but it also adds an aesthetically pleasing touch to enhance the Image's overall look.
You can also remove multiple unwanted objects from your photo at once with this feature.
Steps to Remove Objects from a Picture with Imagewith.Ai's Clearoff
The steps below will significantly help you remove unwanted objects from photos easily.
Step 1- Visit ImageWith and click on the ClearOff option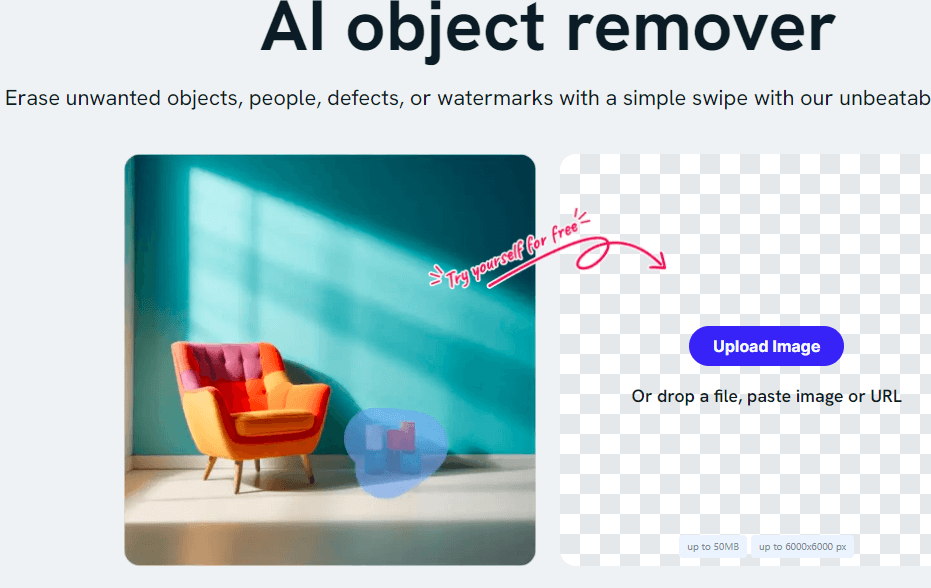 Step 2- Then, upload or drag and drop a photo from which you want to remove the object.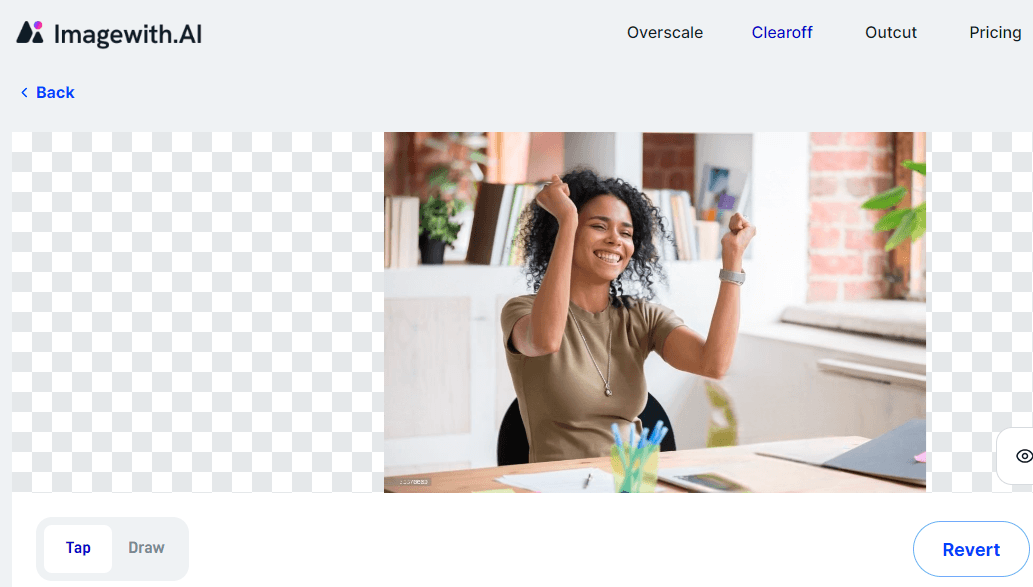 Then, highlight the area you want to remove using this tool.
Here, we'll remove the laptop.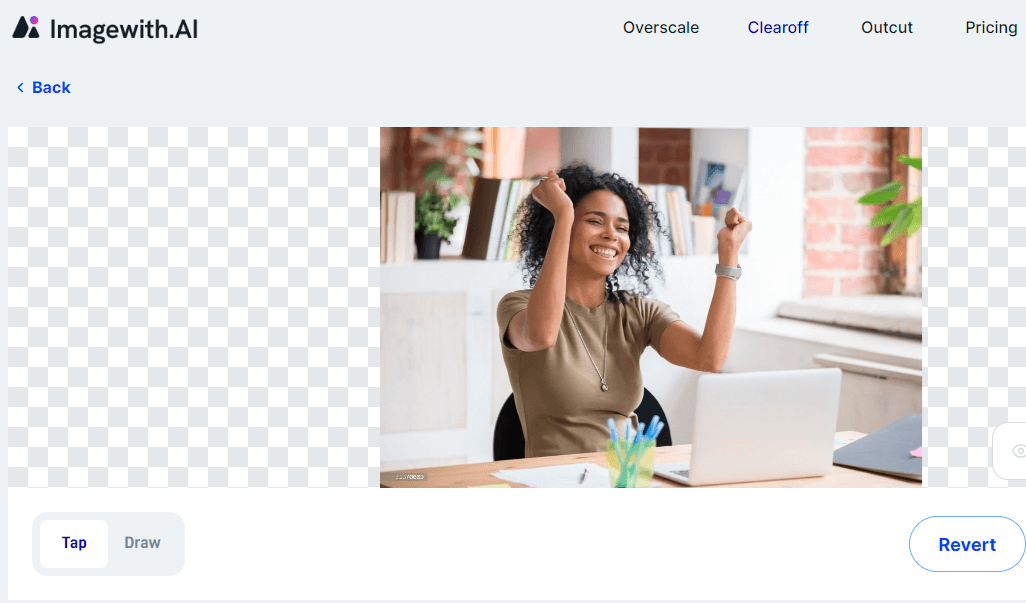 Step 3: Click on the Download option to save your Newly edited Image to your device.
FAQ
How do I remove unwanted objects in Snapseed?
Open the Snapseed app, select the "Healing" tool, brush over the object you want to remove, and let Snapseed intelligently erase it.
Can I remove large objects or people from a photo using Snapseed?
Yes, Snapseed's Healing tool is effective for both small and large objects. Adjust the brush size accordingly for precise removal.
What if the object to be removed is complex, like a person in a crowded scene?
In such cases, use the "Expand" or "Contract" options within the Healing tool to fine-tune the selection, ensuring better removal accuracy.
Does Snapseed offer an undo feature if I'm unsatisfied with the object removal?
Yes, you can undo and redo actions by tapping the arrow icons at the bottom of the screen, providing flexibility in refining your edits.
Can Snapseed remove objects while maintaining a natural look in the edited photo?
Snapseed's Healing tool is designed to blend seamlessly with the surrounding pixels, ensuring a natural appearance after removing unwanted objects.
Are there any limitations to object removal in Snapseed?
While Snapseed is powerful, extremely complex scenes or intricate details may pose challenges. Experiment with the app to find the best approach for your specific photo.
Is it possible to remove multiple objects in a single photo using Snapseed?
Yes, you can remove multiple objects by repeating the process with the Healing tool. Snapseed allows for layering edits, enabling you to refine your photo extensively.
Final Thoughts
Photobombing is a common issue, and anyone can experience this. Instead of deleting the Image, you can use object removal tools to get rid of unwanted objects in a picture. Snapseed is one of the best recommendations for this.
That said, if you're looking for a faster and more seamless way to remove unwanted objects from photos, Imagewith's Clearoff is the real deal. This tool uses artificial intelligence technology to remove objects from pictures within a few seconds.