If you enjoy regret-free instant messaging, you probably love Snapchat. After all, with perks like automatic message erasure, it's easy to see why millions of daily users are on board. But what happens when the ghost app's features don't quite cut it?
Image effects can make your snaps way more appealing and fun. Unfortunately, they also have the side effect of making content less usable elsewhere, and some can limit visibility. Here's how to remove filters and stickers from Snapchat content in a few different ways.
How Filters and Stickers Work on Snapchat
Snapchat is a multimedia messaging app that lets you send photos and videos, known as "snaps." Most Snaps disappear after you view them. Alternatively, users can share content for 24 hours with the app's Stories feature. You can also save snaps to your Memories — which you'll need to do if you want to edit them by removing filters and stickers later!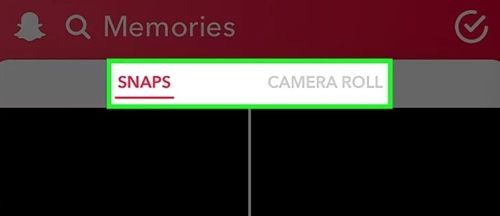 Snapchat Filters Explained
Snapchat filters are digital overlays that users can apply to their snaps. They alter the appearance of the photo or video, adding visual effects, text, or graphics.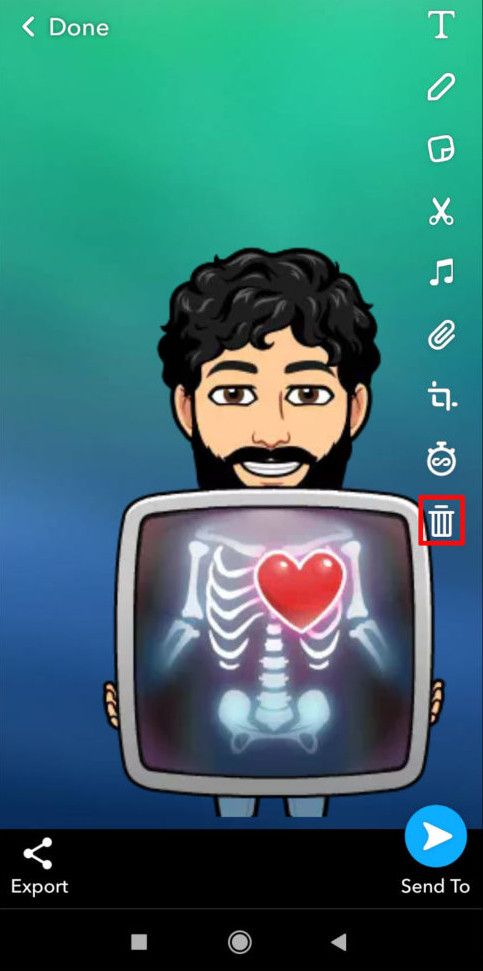 Users can access a variety of filters. For instance, there's everything from classic options that change the color tone to ones that add augmented reality elements.
Snapchat Stickers Explained
Snapchat stickers work similarly to filters. They're digital images or icons that users can add to their snaps.
These stickers can be static or animated. Users can search for stickers using the app's built-in tool or create their own. As with filters, however, these modifications become permanent when you post!
Is there a way to remove Snapchat filters and stickers?
It's possible to remove Snapchat filters and stickers. But you can only do so under certain circumstances:
If you want to remove a sticker or filter within the Snapchat app, you'll need to do so while you're creating or editing the snap. This only works with your own snaps, and you'll need the latest version of Snapchat.
If you want to remove a sticker or filter from a published snap you've saved, you'll need to use an external photo editing app. This works with your own snaps and those belonging to other users.
It's important to point out that editing old snaps only works with snaps you've saved in the Memories section of your profile. Since regular snaps get posted or sent and deleted, there's no going back.
How to delete filters and stickers from your current snap
If you're still working on a snap, you can make modifications at any time, including deleting elements you've already added.
How to delete stickers from your snap
Removing stickers from a snap you own is pretty simple.
If you've already opened your snap, skip ahead to the next paragraph. If you're editing an old snap, visit your Memories section. Navigate to your saved snaps by tapping on the word "SNAPS." Open up the snap by tapping on it.
With your snap open in editing mode, tap and hold your finger on the sticker you want to remove. Now, slowly drag it around the screen without letting go.
You'll see the normal options surrounding the sticker fade out. A trashcan icon will also pop up, usually on the right side or at the bottom of the screen.
Drag the sticker to the trashcan, and you're all set. Just remember that there's no undo function — so be sure you really want to eliminate it unless you're willing to search through your sticker library again!
How to delete filters from your current snap
To remove any added filters, simply swipe left or right on the snap until you reach the "No filter" option. Release your finger, and the sticker will be deleted. If you want to reenable the filter, swipe right or left to select it.
How to remove filters and stickers from a saved snap
This one is a bit trickier. The problem is that when you receive a snap, all the information gets flattened. Snapchat isn't a real photo editing app, so it doesn't save layers on sent messages — what you see is exactly what you get.
This means you'll need to edit snaps in another app to make any changes. Here are a few ways to get the job done:
Removing Snapchat Filters in Photoshop With AI
Most Snapchat filters are essentially color modifications. This means you can use Photoshop to readjust the colors to achieve a more natural look.
Open your saved snap image file in Photoshop. Then, navigate to the Filters > Neural Filters menu item.
For this task, you'll want the Colorize filter. If you haven't used this feature before, you'll need to start by downloading the data from Adobe. This is as easy as clicking the cloud icon with an arrow coming out of it.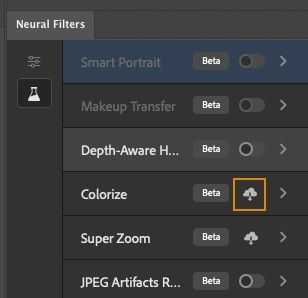 Next, click the circle icon next to the Colorize filter to enable it. Then, adjust the settings by dragging the sliders until you get a nice-looking balance or cool effect. Photoshop's AI will try to choose appropriate colors to fill in your image.
As an alternative, you can use the filter's color tools to select colors. This might be a good idea if you'd like to apply different hues in distinct areas but don't want to do all the blending manually.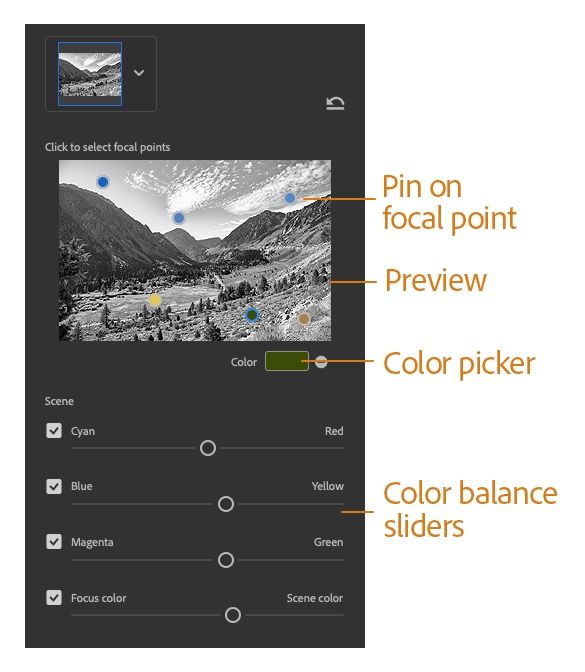 To start, you'll need to mark a specific area with a different color by placing a pin at your desired focal point. See the image preview at the top? Click on the nearby color picker to select your preferred color.

Then, select the location in the preview image where you want to apply the chosen color by dropping a pin to create a new focal point. The focal point will fill that area with the color you've picked. You can modify that specific color by selecting the pin and dragging the sliders. Or you can move the pin to another location to shift where the filter applies color.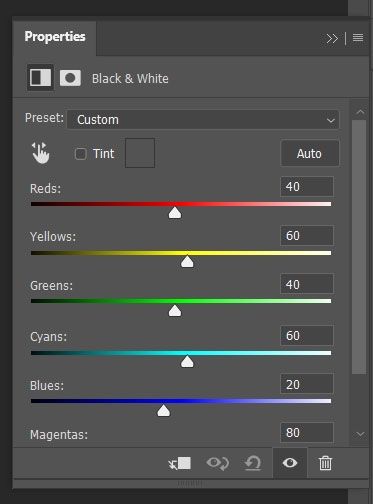 There's not really any limit to this filter, so feel free to adjust more areas as needed. Just add more pins and select colors as required. You can also duplicate a color at a different spot by holding the Alt/Option key as you drag an existing pin to the new location.

Lastly, you'll want to output the results. You can do so on the same layer, a duplicate layer, a duplicate masked layer, or a new layer. You can also create a smart filter for subsequent reuse. To compare your results to the original before finalizing the changes, click the toggle preview button to the left of the output selection dropdown.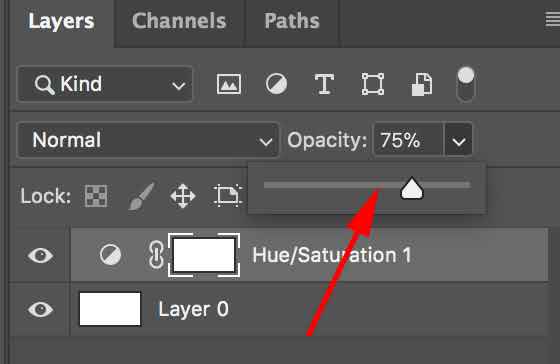 Removing Snapchat Filters in Photoshop By Hand
Another way to remove filters is to use the traditional method— coloring in the different areas by hand. Only in this case, you don't need to break out your paint set because you can use Photoshop (these instructions also work with GIMP and similar photo-editing tools that have painting functionality).
Why would you do this? Well, if you want to be creative or remove filter elements like sparkles, this is your best option, but be advised that it can take some time. It also may be more effective if you have a computer with a drawing tablet or pen display.
Open your image in Photoshop. Although it may seem backward considering the goal, we'll start by removing the colors. In most cases, this is easier than trying to work with the randomness of some Snapchat filters.
Navigate to Window > Adjustments. In the panel that opens, click the Black and White icon. Or you can select Layer > New Adjustment Layer > Black and White. If necessary, you can tweak the results in the properties panel that opens up — you want things to be as colorless as possible.
Now, add a new layer to your image — this is where you'll be painting. From here you can:
Select a brush tool and do everything freehand, adding whichever colors you think fit the scene. This is the simplest option, but it's not as precise. If you work this way, save often!
Use the selection tools (lasso or wand) to pick specific areas and then brush or fill them with color. This route takes a bit of extra effort, but it's more accurate. Using selections can also make it easier to adjust your work later.
When painting, it's best to reduce your brush opacity and build up color bit by bit. Even though this isn't as fast as going all out with a high-opacity brush, it tends to produce a more realistic look, and any mistakes you make won't be as noticeable. Just be sure you avoid picking blend modes like multiply so that you won't end up with dark spots where your brush strokes overlap.
You'll also benefit from reducing the opacity of the layer you're painting. This will let you see the underlying black-and-white image you're using as your guide.
Removing Snapchat Stickers in ImageWith.ai Clearoff
Prefer a solution that works in your browser? ImageWith.ai's Clearoff tool removes unwanted elements from image data. It uses AI in the cloud so that you can make major changes in minimal time — and you can use it without paying for a subscription or expensive hardware.
***Pro Tip:***Snapchat also supports lenses like blur. Unlike filters, lenses change the image data, so you'll need to apply a tool like an image sharpener or upscaler to remove them.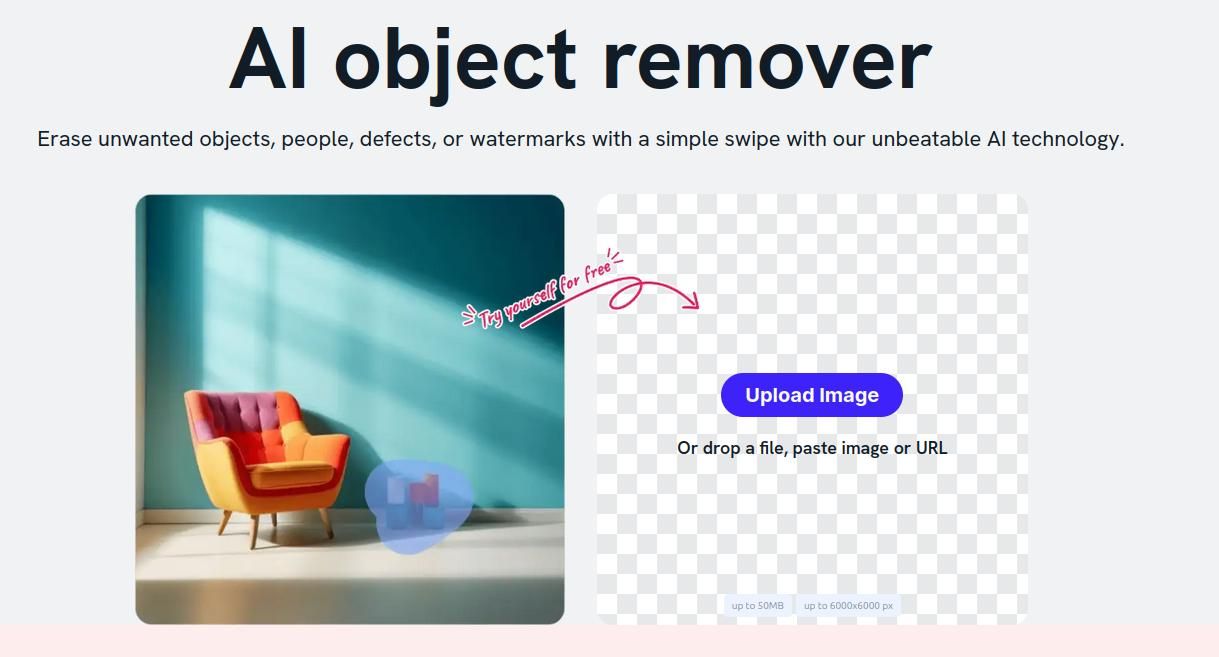 To get started with removing Snapchat stickers, head over to ImageWith.ai's Clearoff tool. From there, you'll have two options for uploading your image. You can either click the upload button to select the file using your browser's dialog or drag a file into your browser window.
Once your image is loaded, Clearoff gets to work. It offers a couple of ways to adjust your settings.
In Tap mode, you just click or tap on the sticker you want to remove. ImageWith.AI's Clearoff will detect it automatically and replace it with a suitable background. In Draw mode,you can give the system a helpful hint by painting a selection around the unwanted sticker with your finger or the mouse.

Tap mode works well in most situations, but the results may vary depending on the complexities, colors, and shapes of your stickers and images. Draw mode is best if you want fine-tuned control, and you can even change the brush size for increased precision.
While you're working, you can go back to your original image at any time. Since everything happens in the cloud, there's little risk of accidentally overwriting your original file. You can also tap or click and hold the eyeball button to compare the before and after versions.
When you're finished, click "Download" to save your edited image.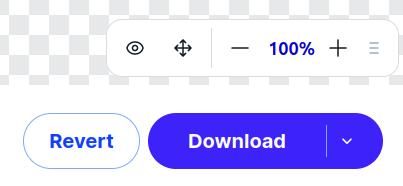 Conclusion
Snapchat filters and stickers are nice, but sometimes, images just look better without all that extra noise. While there are plenty of solutions for removing filters and stickers, Snapchat itself only has limited support. For most people, the easiest option is to use an external app that offers AI object removal — and ImageWith.ai is one of the most convenient ways to go.