Glare can mar even the most perfect photo. Whether it comes from glasses, sun or flash, glare takes your viewers' attention away from your subject, focusing them on those frustrating streaks.
No matter how familiar you are with professional photo editing software, you may need to remove the light blur from a photo quickly and efficiently. Designed specifically for fast-paced professionals and creative enthusiasts, it will walk you through the quickest and most efficient ways to remove light blur, glare and its frequent culprit: glasses!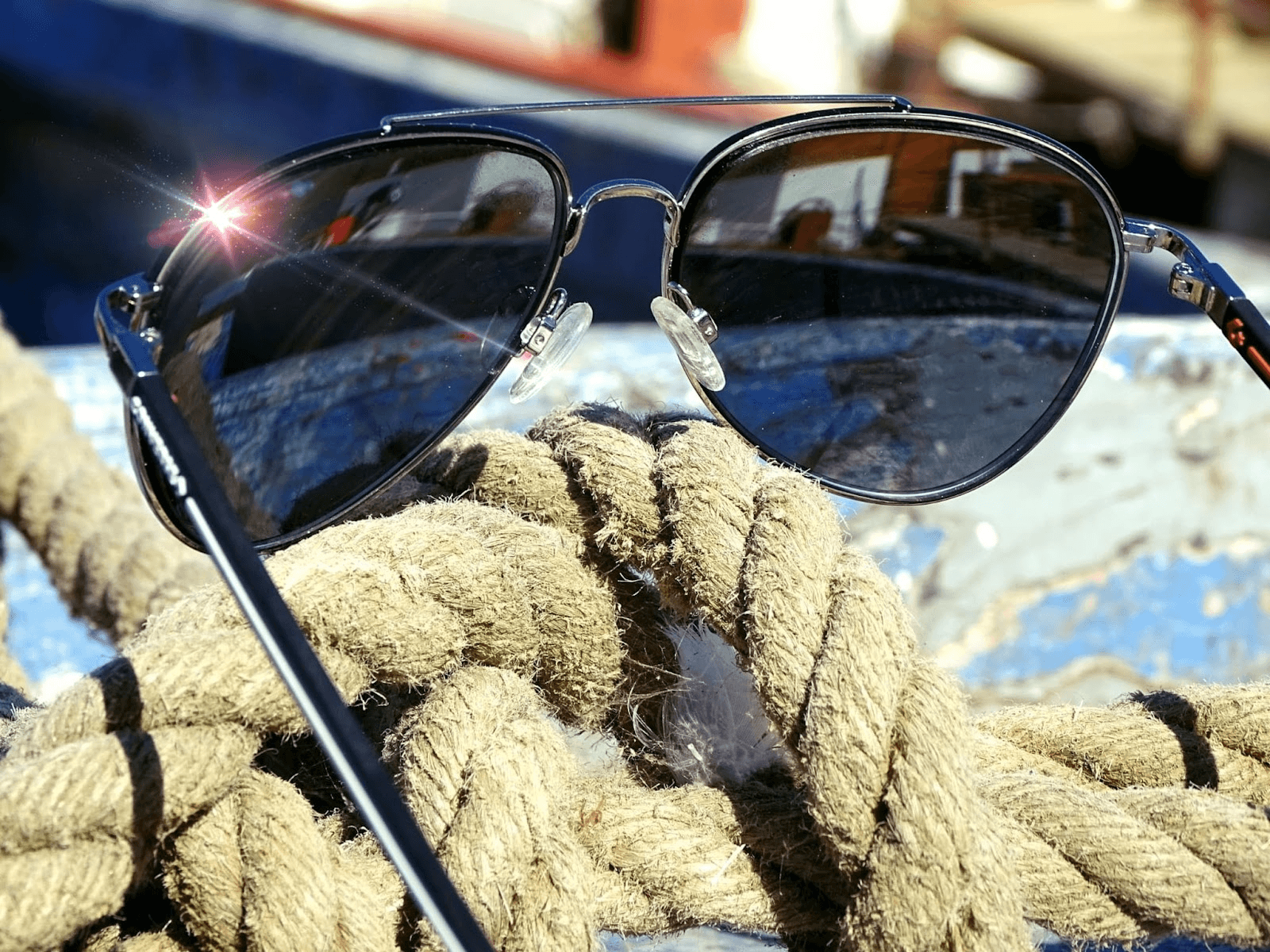 What causes glare in pictures?
Glare can creep into your photos in different ways. The most common of them are:
sun glare
flash glare
glasses glare
Let's face it. Glasses glare and glasses on their own can be a real challenge for a photographer, even if you are a professional. Those small light streaks frustratingly obscuring your subject's eyes: you know and dread them! Until you find a way to fix this problem, the photo's unique value will be gone forever. Often, glasses ruin a photo themselves, taking the audience away from the subject's eyes.
How do I remove glare from a picture?
Do you have little time for your project and are looking for the most time-efficient way to solve your problem? Worry not! We have selected the quickest and most efficient ways you can remove light blur from a photo using various tools.
Here's our pick of the top 3 tools to save your time and give you the best results:
Iphone.
Photoshop and Lightroom.
Imagewith.AI Image Editor.
Interested in any of these? Keep reading!
How do I remove glare on my iPhone?
Did you know that your iPhone can also remove the dreaded glare? iPhone's Retouche tool can stand you in good stead when you need to remove or reduce glare from your photo quickly. Here's how you can do it in 3 simple steps: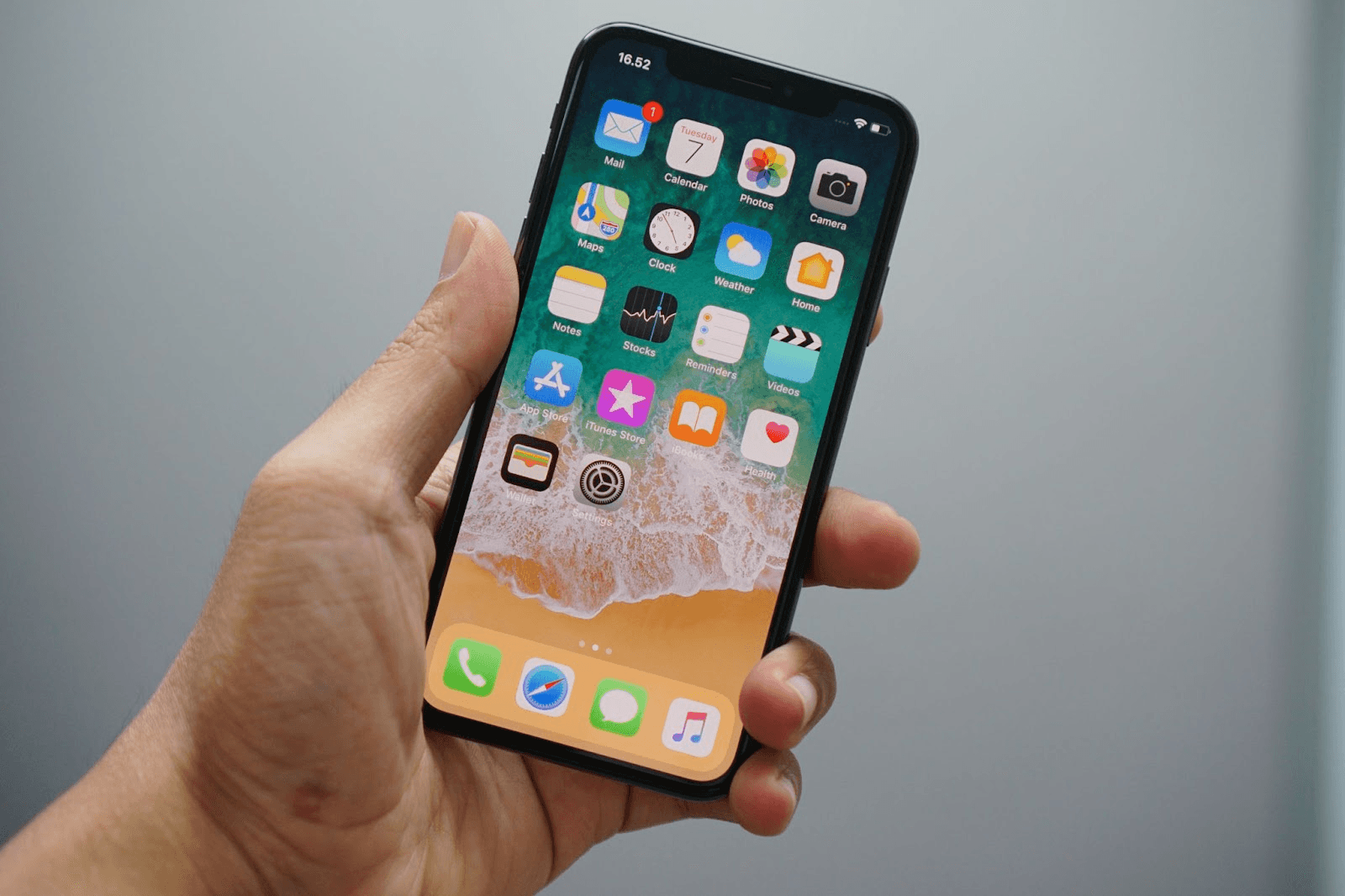 Open your iPhoto Library. Choose your photo and drag and drop it into the iPhone window.

Go to Edit, select 'Quick fixes' and then 'Retouch'. This tool can help you with small facial imperfections and glare.

Move the tool over the glare you need to fix and release the mouse.
The glare will probably not fade away completely. And yet, if you are pressed for time, the Retouche Tool will perform a quick and accurate fix! And if you're not happy with the result, you can always click the 'Undo' button and even revert your photo to the original!
How do I remove light blur in Lightroom?
Forget about the painstaking adjustments using the Clone Stamp tool! Here's our quick and easy tutorial for a fast-paced professional like you:
Use the adjustment brush. If you are working in Lightroom, it would be a good idea to use an adjustment brush. Use it to outline the area with the blur.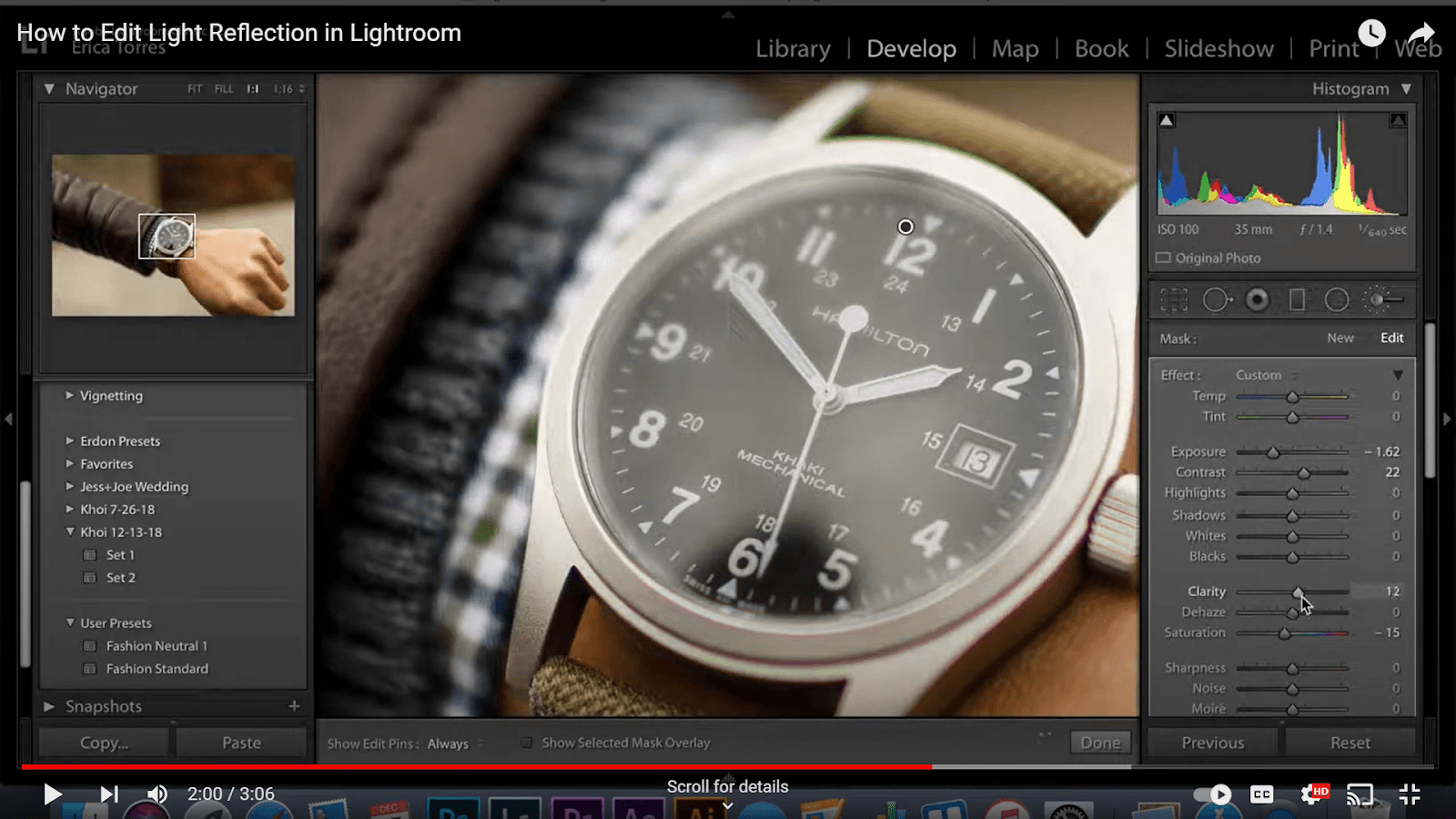 Click on 'Show Overlay' to see the painting area turn red. If you've painted a bigger area than you were supposed to, click on 'Alt' or 'Option' and remove the unnecessary parts with the adjustment brush.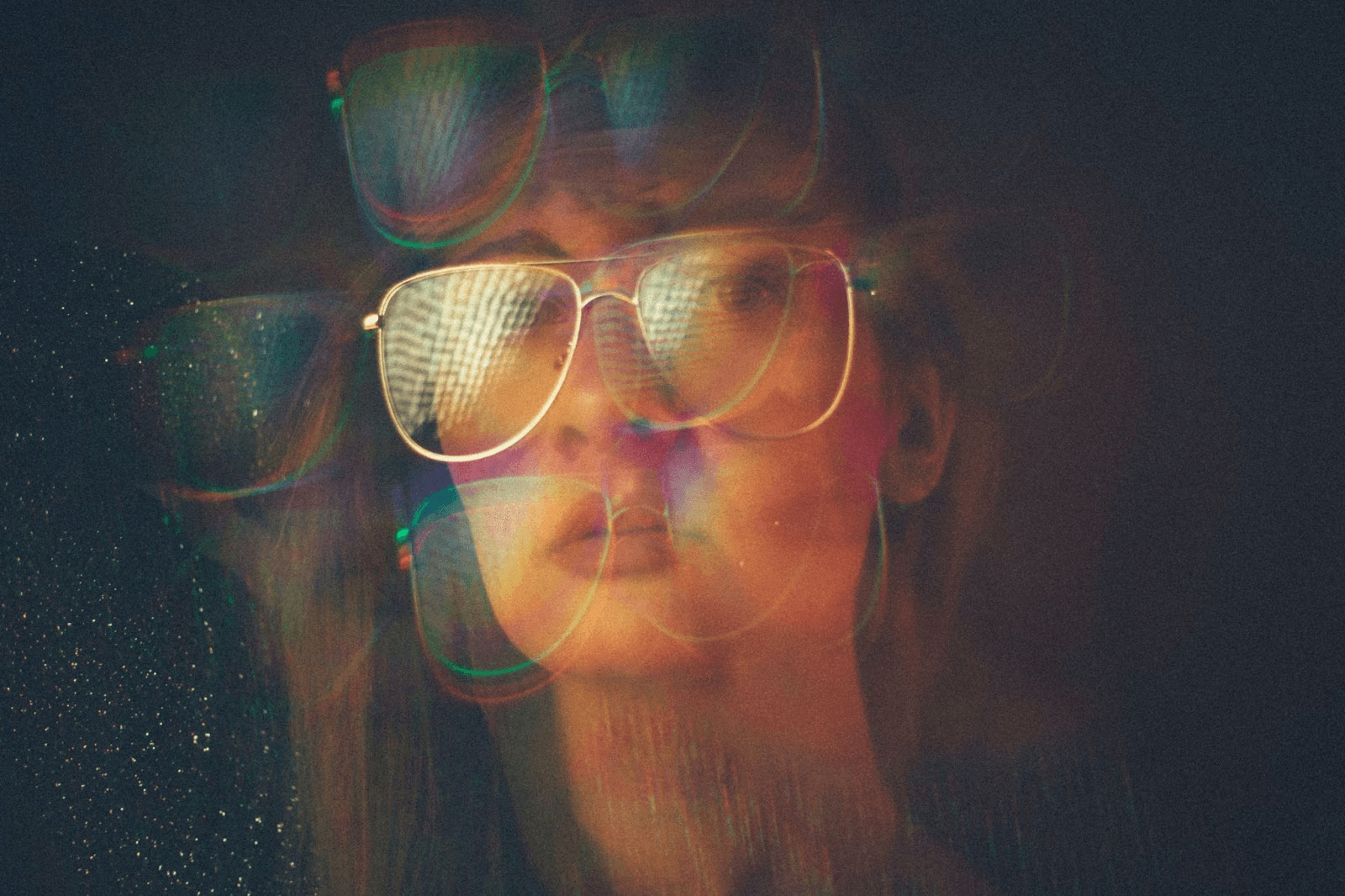 After you have outlined the area with the glare, go to the 'Settings'. Your two greatest allies are 'Exposure' and 'Contrast'. Reduce the exposure and increase the contrast. The glare will fade away, bringing the focus back to what really matters to you!
How to remove glasses in Photoshop with Content Aware?
Now that you know how to remove glare on iPhone, Photoshop and Lightroom, let's see how you can remove the glasses altogether!
Forget about the hours of painstaking adjustments in Photoshop to remove glasses. Here's the quickest and easiest tutorial to help you do it in no time!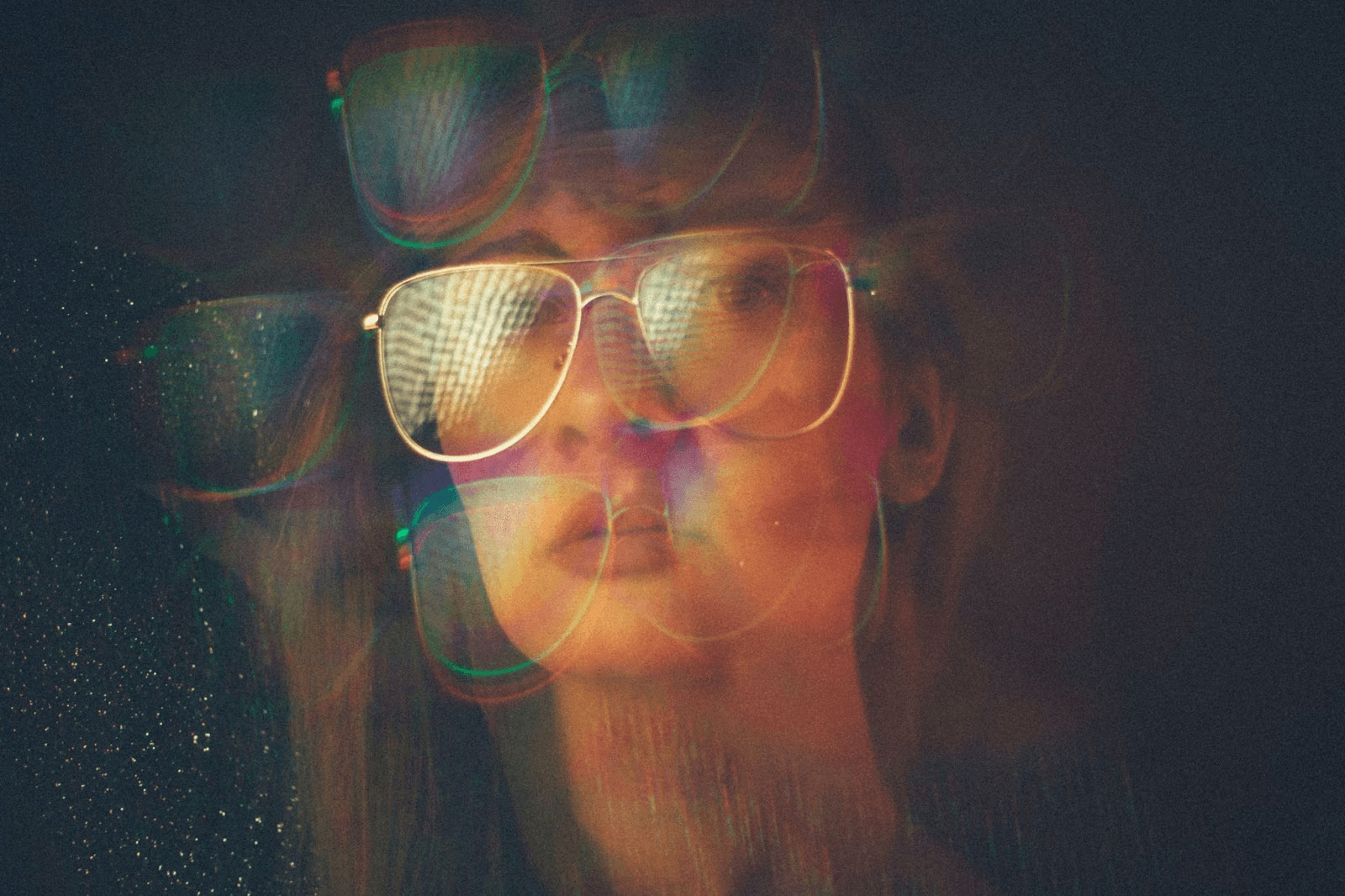 Step 1. Remove glasses.
First, duplicate a background layer and apply a mask.
Choose a hard-round brush and paint the area you want to remove.
Now disable the mask to turn it into Selection.
Go to "Select" and click "Inverse".
The last thing you have to do is click 'Edit' and choose 'Fill'. Make sure you have the 'Content-Aware' option in the Content, and click 'Ok'.
See the result? The frustrating glasses are miraculously gone! And yet, there's still a small area around them that needs to be fixed. Let's see what's the quickest way to do it!
Step 2. Clearing the area under the removed glasses.
Use the 'Lasso' tool to select the portions with the remaining parts of the glasses.
Fill them with 'Content aware', as you did in the previous step.
Repeat the action until you remove all the rough edges of the image. Rest assured that your picture will get visually more stunning with each single click!
Benefits of using Content Aware in Photoshop to remove glasses:
Content-Aware is a powerful tool that seamlessly fills selected areas with the surrounding area samples.
You don't have to use the Clone Stamp tool, which is usually very time-consuming and often leaves visible imperfections.
Due to the automatic process, you could get quicker and quicker with practice.
Even though Content-Aware will not produce completely seamless results, it is a powerful tool to use to remove glasses in Photoshop.
How do I remove glare from a picture online?
Removing glare in Photoshop and Lightroom can be efficient, but it is almost always time-consuming. Are you wondering if there's a way to significantly reduce the time spent on manual removal and yet get an equally efficient result? Imagewith.AI Image Editor could be the answer to your question!
Imagewith.AI Image Editor.
A market leader among online AI photo enhancers, Imagewith.AI clearly stands out from its competitors. An impressive AI algorithm can enhance the image's quality in just a few clicks, revealing its unique combination of high speed and top performance.
Imagewith.AI Editor's Clearoff feature revolutionizes the way you remove glare, light blur or even glasses from a photo. All you need to do is sketch an outline of the unwanted subject, and the AI algorithm will remove it in a matter of seconds. Saving precious time on painstaking object removal has never been easier!
How to remove glare with Imagewith.AI?
Here's a quick 3-step guide to the Clearoff feature:
Import your photo by uploading or simply dragging it into the screen.

Click on 'Draw' in the bottom left corner and choose the size of the brush to paint the area you want to remove. We recommend you use 'Draw' with glasses and glare, while the 'Tap' button to the left is suitable for bulkier, more straightforward objects.

After you've selected the area, wait for a few seconds until the AI algorithm processes the task. Your selected area has been miraculously removed!
How to remove glasses with Imagewith.AI Image Editor?
Wondering if Imagewith.AI Image Editor can also remove glasses in the same way it can remove glare? The answer is yes!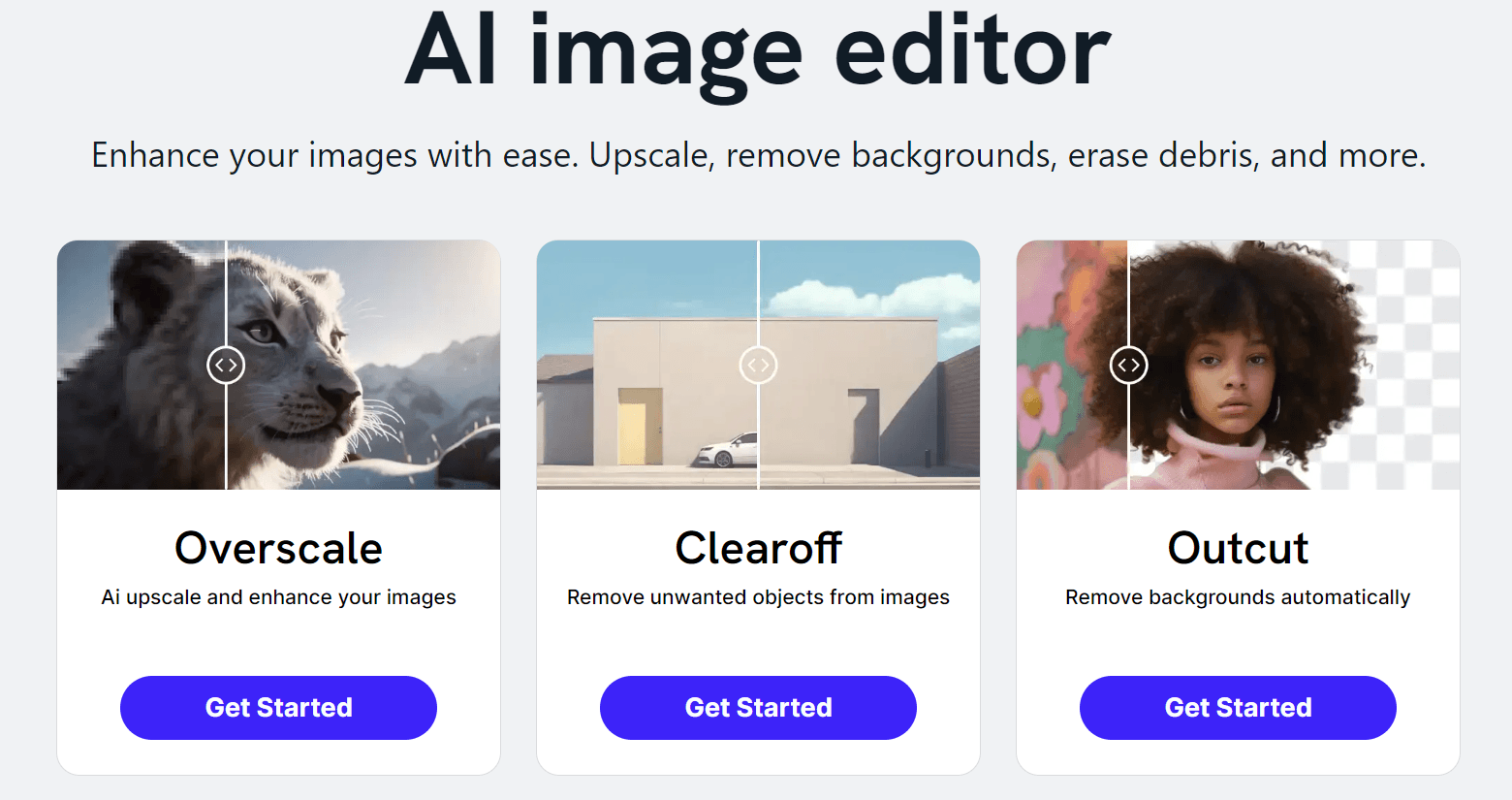 The Clearoff feature allows you to delete any unwanted object, including glasses. The deep learning algorithm quickly processes the object you want to remove and deletes it, filling the area with the content from the surrounding areas.
A 3-step guide on how to remove glasses with Imagewith.AI:
Step 1. To remove the glasses, use the same 'Draw' tool as with glare.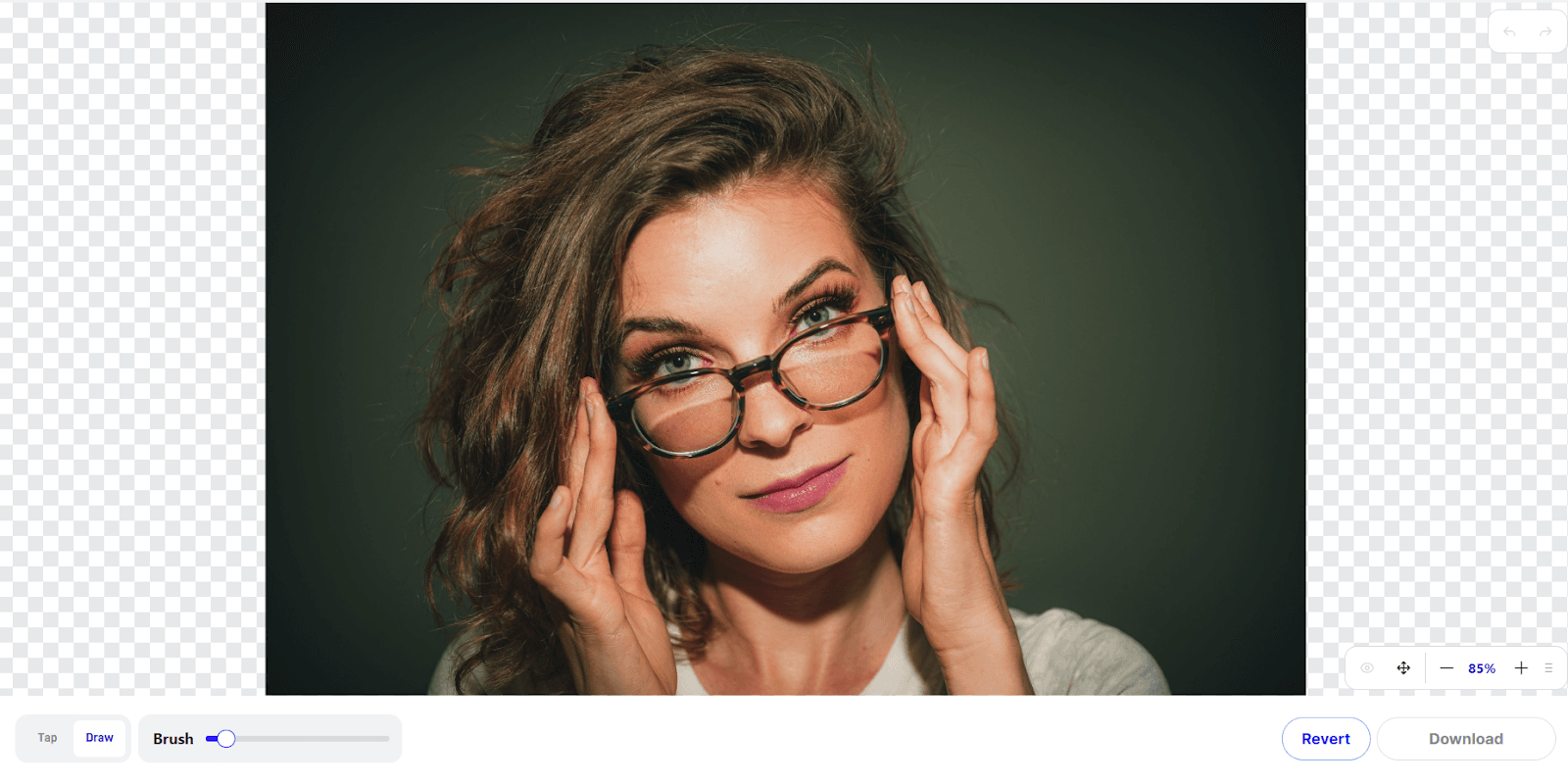 Step 2. Adjust the size of the brush. To remove the glasses, we recommend you use the size of the brush corresponding to the thickness of the glasses frame.
Step 3. Continue to remove the rough edges by making extra adjustments till the AI technology removes them all!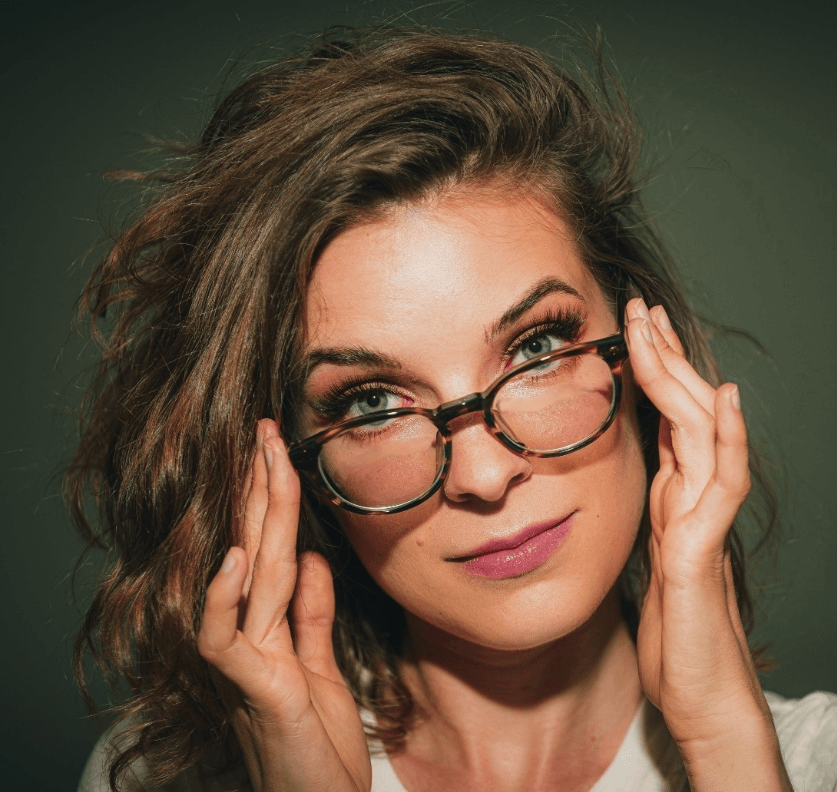 How can I enhance my photo?
The magic does not stop after you've removed the unwanted glare or glasses! Now you can enhance your photo with the Overscale feature to make it even more enticing and compelling. Test it for yourself to enjoy the creative flow!
What are the benefits of Imagewith.AI to remove glasses or light blur?
A unique combination of speed and quality.
With its intelligent AI algorithm, Imagewith.AI's Image Editor gives you the best of both worlds. Forget about the times when you had to make an option between the two: the Clearoff feature gives you the combination of both. Remove light blur, glare or glasses swiftly and professionally online, saving your time for breathtaking photoshoots.
Aligning human and technological potential.
Imagewith.AI gives you a possibility to leverage state-of-the-art technology while applying your creative skills in photography. The Clearoff's brush follows your intuition in every step of the removal process, boosting your confidence in the underlying AI algorithm.
Showing commitment to perfection.
With its three features for professional photographers and creative enthusiasts, Imagewith.AI gives you limitless possibilities to upgrade your photo with a freshly removed glare or glasses. Either you want to increase your picture's resolution or change the background, you can experiment till you create the photo that will last a lifetime.
Conclusion
Removing light blur from a photo can be time-consuming. The manual removal may be long and not devoid of any potential imperfections. Hopefully, some online tools like Imagewith.AI AI Image Editor will help you solve the problem swiftly, efficiently, and professionally.
With the underlying cutting-edge AI technology, you can magically streamline your creative process. Imagewith.AI's Clearoff feature completely busts all the myths of removing light blur from a photo. It is no longer a painstaking procedure, but a thrilling journey where you enjoy every second along the way.